The next ASUG Kentucky chapter meeting will be Friday, August 8, 2014 at the Woodford Reserve Distillery in Versailles, Kentucky. Woodford Reserve is a brand of Brown-Forman Corporation, one of the world's top 10 spirits companies. Brown-Forman uses SAP to make better bourbons like Woodford Reserve along with other well-known adult beverages like Jack Daniel's and Southern Comfort.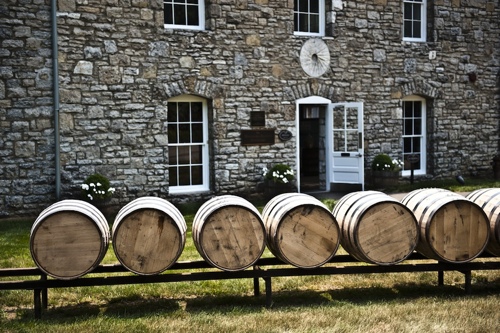 In addition to hosting the meeting as part of the ASUG volunteer team, I will be speaking about Agile Business Intelligence with SAP BusinesObjects Explorer 4.1.
Agile Business Inteligence with SAP BusinesObjects Explorer 4.1
Like a Hubble telescope for your Business Intelligence (BI) environment, SAP BusinesObjects Explorer software brings together the simplicity and sped of search with the trust and analytical power of BI to provide immediate answers to casual business users. Learn how Explorer can become a key component of your Agile BI strategy, from Excel-based prototypes to traditional relational databases, to extreme performance with in-memory SAP HANA, and as a companion with SAP Lumira. And take SAP Lumira data sets, exploration views, and location analytics on the go using SAP BusinesObjects Mobile.
There's a fantastic and full agenda (see agenda and registration on ASUG web site) with both business and technical tracks. The meeting will close with a distillery tour.
Woodford Reserve Distillery
7855 McCraken Pike
Versailles, KY 40383