UPDATE 06/11/2013: SAP Visual Intelligence was rebranded in May 2013 as SAP Lumira, but most of these points remain valid.  I'll revisit this topic when the new Mobile BI 5.0 app is released later this year.
Coke. Diet Coke. Coke Zero. Cherry Coke. These are all members of the Coca-Cola product family. Well, of course there's the oddball Tab.
SAP Visual Intelligence. SAP Predictive Analysis. Both members of the SAP BusinessObjects Explorer family, which includes Explorer for the web and Explorer for iOS.
Excuse me?
With its proliferation of product names, the Explorer story is difficult to get right the first time. And many people can't tell the story without breaking into a smirk when they say "Polestar". But seriously, there's a bit of branding confusion going on here.
And the confusion isn't just in the branding.
Take SAP Visual Intelligence, affectionately known as "Visi". It was launched at the May 2012 SAPPHIRE conference, but the news was lost in that event's SuccessFactors love fest. It didn't help that SAP Visual Intelligence 1.0 only worked with SAP HANA. Even though support for other data sources was "coming soon" (and as of this writing, built into its latest versions), customers only heard "Visual Intelligence, HANA, blah, blah, blah." The product is introducing new functionality at a blistering (and highly commendable) rate- SAP is currently shipping SAP Visual Intelligence 1.0.7- but customers can have difficulty wrapping their heads around the current state of the product. SAP is also trying to have it both ways, omitting the BusinessObjects brand to show that Visual Intelligence is a stand-alone product ala Tableau. But still stressing that it's tied to the SAP BusinessObjects platform, with the ability of SAP Visual Intelligence 1.0.4 and higher to export data sets to Explorer (and therefore to the Explorer mobile app as well).
And take Explorer. Explorer came to the 4.0 platform without any new features (Exploration Views were not introduced until Feature Pack 3- see related article, Future Pack 3), unless its inability to consume legacy UNV universes is a feature. Explorer 4.0 only supports UNX universes generated by the Information Design Tool. And forget about OLAP universes, Mr. Bradbourne.
The Diversified Semantic Layer opined in a recent podcast that Explorer Gets No Love. User adoption of SAP BusinessObjects Explorer has grown at a slower than desired rate since its introduction.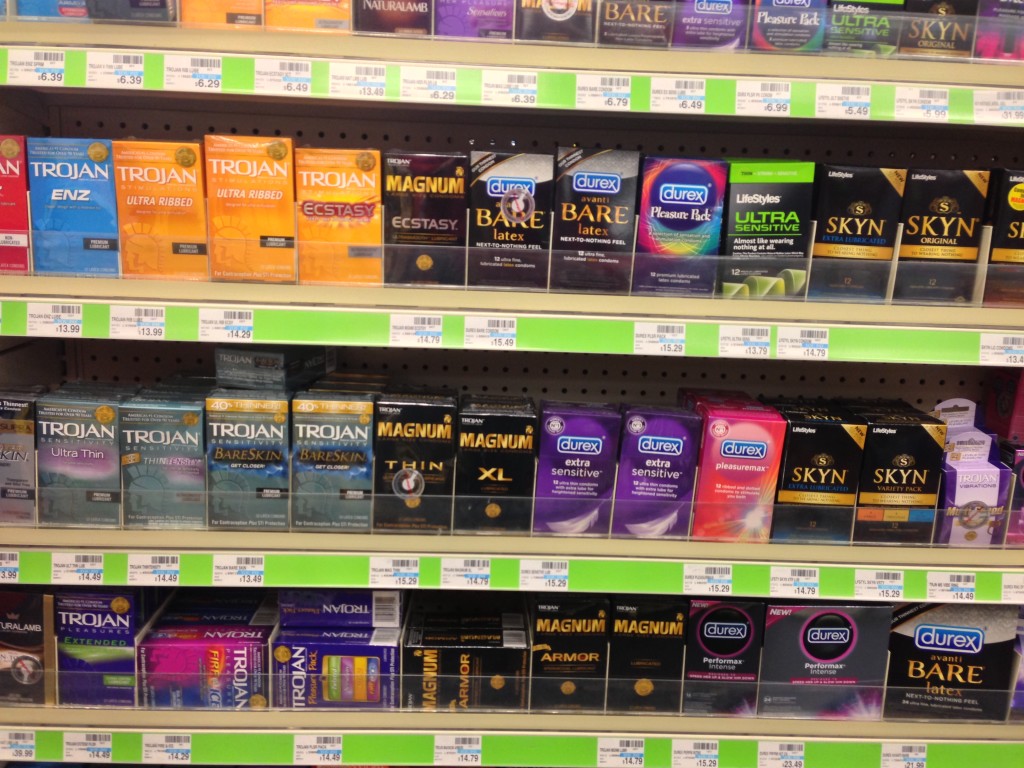 I found it curious that last November's ASUG webcast, What is coming in BusinessObjects BI 4.1, did not mention what is coming to Explorer 4.1. Or Visual Intelligence. Or Predictive Analysis. So something is coming, but what could it be? On March 13, 2013, SAP product manager Mani Srinivasan will share some of the details in an ASUG webcast, What's New in Explorer 4.1 / Visual Intelligence. Here's what I'm hoping to see in his PowerPoint deck.
Unified Branding. Just like Coke, Diet Coke, Cherry Coke, and Coke Zero, these products should fly under a single banner. SAP sales reps, partners, and customers would all benefit from an easier story to tell. My guess is that the product banner would be "Visual Intelligence" – Visual Intelligence Desktop, Visual Intelligence Desktop with Predictive Analysis, Visual Intelligence Web (currently Explorer) and Visual Intelligence Mobile (currently Explorer for iOS). UPDATE: Of course we all know now that the single banner for branding is SAP Lumira (see related article, Goodbye SAP Visual Intelligence, Hello SAP Lumira).
Reduced Dependence on Adobe Flash. Adobe Flash provides the visual pizazz for data exploration for Explorer in a web browser. However, there are many portions of the Explorer web product where Adobe Flash offers no value-add.  These elements should be redesigned without Adobe Flash.
CMC-based Administration. Most of the administration of Explorer occurs in the Adobe Flash-based Explorer application, inside of the user-facing BI Launchpad instead of the administrator-facing Central Management Console (CMC). Administrators should be able to right-click on an Information Space or Exploration View from the CMC and perform common tasks such as copy, move, schedule, and delete. An improved version would relocate administrative features, particularly around scheduling, to the CMC. Scheduling of information spaces should share features already available to Crystal Reports and Web Intelligence, particularly the ability to respond to events.

Tighter Integration with BI Launchpad. Explorer 4.0 made some much needed steps in the right direction, but additional integration is necessary. As with the CMC, common functions should be possible by right-clicking.
Query Panel Feature Parity with Web Intelligence. The current Explorer query panel does not have all of the functionality of its Web Intelligence cousin. A "view SQL" button, anyone? This feature gap should be closed starting with BI 4.1 and continuing through subsequent releases. And if it is possible to redesign the Explorer query panel without Adobe Flash, SAP should do so.
Improved Semantic Layer Support. I must admit, I've been disappointed with the rate of maturity of the Information Design Tool since its launch. It still needs some additional usability features and refinement that would accelerate customers' ability to port their universes from UNV to UNX format. And Explorer 4.1 should allow Mark Bradbourne to build UNX-bassed Information Spaces on OLAP data sources. Lastly, I understand SAP's desire to steer customers to the new UNX format. But if SAP Visual Intelligence was able to add classic UNV support, Explorer should add it as well. That's what being a family is all about.
UPDATE 06/11/2013: SAP BusinessObjects Explorer 4.1, now in ramp-up, adds UNV support to Explorer. Classic UNV support was also quietly reintroduced in BI 4.0 via SP6 (see related article, Hacking SAP BusinessObjects Explorer 4.0).
Will there be Explorer integration with Mobile BI? Or something else?
Explorer was SAP's first mobile BI application. So color me surprised that Dashboards 4.0 and Design Studio have been integrated into the Mobile BI app and Explorer is still stand-alone. But, the vendor landscape has changed. Perhaps SAP has a different strategy in mind? Perhaps Explorer will remain separate. Here's why.
I recently attended The Tableau Experience road show (see related article, The Tableau Experience) and was impressed by the simplicity of the product line. Tableau Desktop, Tableau Server, Tableau Public (cloud) and Tableau Mobile. If Visual Intelligence represents SAP's response to Tableau Desktop, what about the rest of Tableau's offering?
Visual Intelligence Mobile is simple – just rebrand the Explorer app. Done. Problem solved.
Visual Intelligence Cloud is also pretty simple – most of the plumbing is already in SAP's On Demand offerings.
But what about SAP Visual Intelligence Server to go head-to-head with Tableau server? All SAP needs to do here is simplify and repackage the existing BI 4.0 platform. A hypothetical SAP Visual Intelligence Server could be fashioned by combining the CMS + iFRS/oFRS (input and output file repository servers) + Explorer servers (master, index, search, explorer) + Adaptive Processing Server + Adaptive Job server. And voila. A new departmental visualization product to complement SAP Crystal Server and SAP BusinessObjects Edge.
UPDATE 06/11/2013: SAP has announced that SAP Mobile BI 5.0 will fold Explorer functionality into a single app for all content types, so I was wrong on this point (see related article, SAP BusinessObjects Mobile BI 5.0). No standalone Explorer/Visual Intelligence/Lumira mobile app. At least not yet.
Conclusion
I've been sharing my enthusiasm for Explorer since my first Explorer presentation at the 2009 GBN conference. A business intelligence tool for casual users that requires almost no training. SAP's dashboarding tool for business users (see related article, Thoughts on Xcelsius).  Based on this recent post on SCN by Saskia Battersby, General Manager of BI in Solution Management at SAP, I believe we will see some of the enhancements I am proposing introduced with BI 4.1 and BI 4.2 later this year:
"Over time you can expect to see these tools to become more integrated (in both naming and capabilities) as well see a dramatic evolution in providing superior visual analysis which will serve as a foundation for a next generation of self-service BI."

Saskia Battersby, SAP's Self-Service BI Solution
I continue to be enthusiastic about Explorer and am hopeful that 2013 is the year that SAP takes Explorer to the next plateau of data visualization.
What are your thoughts on the future of Explorer, Visual Intelligence (now Lumira), and Predictive Analysis?
Resources