I recently wrapped up a BI 4.1 upgrade project that was 80% Crystal Reports and 20% Web Intelligence. The SAP BusinessObjects Enterprise XI 3.1 system was older than the tenure of the team that supported it, so some of its tribal knowledge had been lost. One of the things that we overlooked was printing requirements. Very few Crystal Reports were actually scheduled to print; however, many of Crystal Reports had printers defined.
While the challenges were few and easily managed, here are some lessons learned that I'll be applying to my next BI 4.1 upgrade project.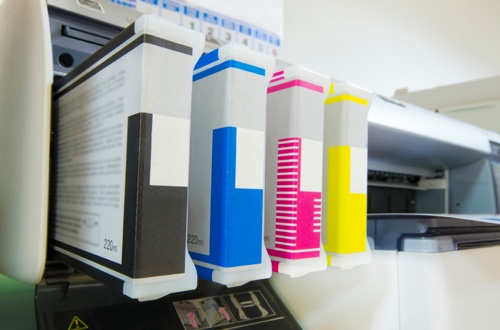 Install Printer Drivers as Part of BI4 Prerequisites
Either immediately before or immediately after BI 4.1 installation but before you begin using the Upgrade Management Tool, take a few moments to install the most common printer drivers in use in your organization. At a minimum, take a walk around your work area and install printer drivers for those models. And choose one of those nearby printers to be the default printer for each node in your SAP BusinessObjects cluster.
Missing printer drivers can significantly increase migration time of Crystal Reports via the Upgrade Management Tool (SAP KB 1701318) requiring the timeout to be increased (SAP KB 1804414). We didn't realize the reason for needing a much higher timeout was the lack of printer drivers. We had already migrated the content and moved onto testing, only to learn that scheduled Crystal Reports with defined printers would have a job status of running but never complete. Which leads to the next best practice.
Install Crystal Reports 2013 On the Job Server
In our development environment, we installed Crystal Reports 2013 on the node containing the Adaptive Job Server. Depending on which development tools you're using, you may also want to install the SAP BusinessObjects Client Tools (Web Intelligence Rich Client, et. al.), Crystal Reports for Enterprise, and Dashboards, as they can be helpful when troubleshooting. In most cases, running a Crystal Report in the client yields much more actionable troubleshooting information then the brief error from the Adaptive Job Server.
And with printer drivers in particular, Crystal Reports 2013 offered to install them automatically.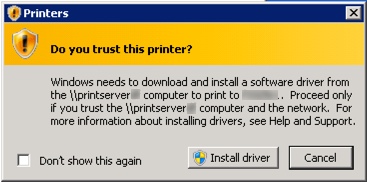 While I wouldn't criticize somebody for installing the clients on a production node, we never identified an issue that required it. Plus, being stingy with client installs means fewer things to patch later.
Remove Unneeded Printer Specifications from Crystal Reports
If your Crystal Report doesn't have a schedule to print requirement, you're better off not specifying a printer.
A printer specification can slow the overall performance of a Crystal Report (see SAP KB 1197593 and 1205023).
A printer specification can prevent an InfoView (or BI Launch Pad) user from printing a Crystal Report to the default desktop printer (SAP KB 1202786).
Unfortunately, there's no way to make "no printer" the default (see SAP KB 1220244).
To remove the printer specification, simply choose File -> Page Setup from the Crystal Reports 2013 menu and check the "No Printer" box (shown unchecked). This action should be on your checklist prior to publishing a Crystal Report to the BI platform. Or something to verify before promoting the Crystal Report to a higher environment with Promotion Management.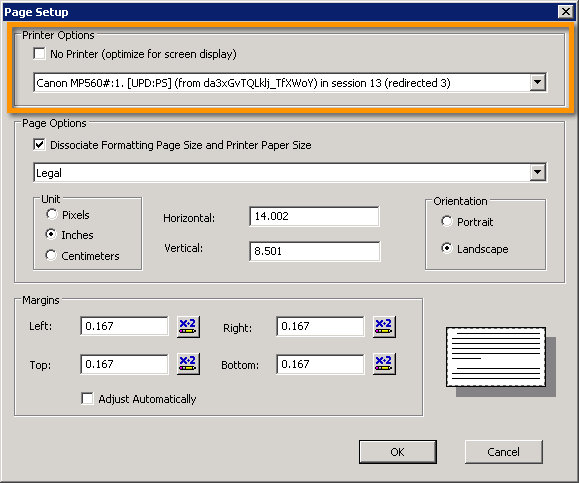 Make Sure Printed Reports Still Deliver Value
We discovered that one of our printed Crystal Reports was no longer in use. In fact, the defined printer was nowhere to be found. SAP BusinessObjects Enterprise XI 3.1 would run the job anyway with a result of "success". But BI 4.1 ran the same job with a result of "failed" because the printer was missing and therefore did not send a response.
Consult with users to see if they'd rather receive a printed report on a shared file system or via email. Or simply run the reports on-demand from the BI Launch Pad when necessary. Keep track of any print jobs that you halt in a spreadsheet with its average number of pages and printing frequency. When your upgrade is complete, you can compute the annual cost savings of making the BI 4.1 system more "green" than the one it replaced.
Don't know who "owns" a printed report? I won't tell anyone if you simply stop delivering the report after BI 4.1 cutover and see if anyone calls to complain.
Influence SAP to Bring Feature Parity to Web Intelligence
Desktop Intelligence also had the ability to schedule to a printer but this feature is still lacking in the latest versions of Web Intelligence (see related article, All the Desktop Intelligence That's Fit to Print). The idea is "under review" by SAP but has languished in the SAP Idea Place for nearly four years. Nobody should be forced into porting an existing Desktop Intelligence or Web Intelligence document to Crystal Reports simply because they have a printing requirement.
If you haven't yet voted, please lend your support to the idea (see SAP Idea Place, Schedule Web Intelligence documents to a printer).
Are there other Crystal Reports best practices you followed for your SAP BusinessObjects BI 4 upgrade? Please share them in the comments?