Remember those really attractive 216 pixels wide by 122 pixels high thumbnail images you created for SAP Mobile BI 4.4 (see related article, SAP Mobile BI 4.4 Thumbnails)? Here's an example.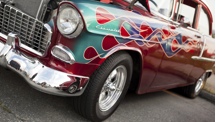 Here's how the same thumbnail appears in Mobile BI 5.0 for Apple iOS.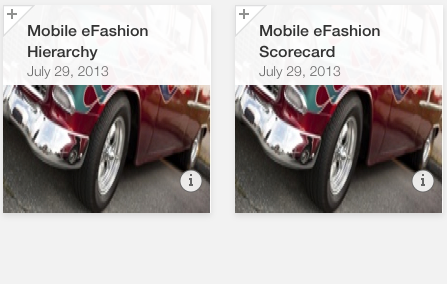 The thumbnails appear squashed because amidst the other UI enhancements in Mobile BI 5.0 and higher, SAP has adopted an Instagram-like square thumbnail size of 208 by 208 pixels. The new size is documented in the Administrator and Report Designer's Guide available on the SAP Help Portal. Aside from the difference in dimensions, the procedure for creating and using thumbnails is unchanged from the previous version of Mobile BI.
For iOS, thumbnail images only appear on the iPad, not the iPhone. I do not have an Android tablet to verify how thumbnails work and there is no mention of thumbnails in the Android guide.