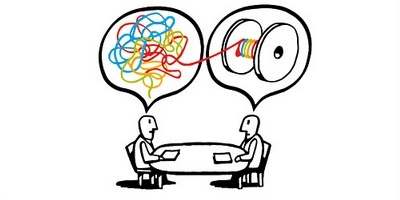 I love this book. I really, really, REALLY love this book!
In just six chapters and 94 pages, Thinking with Data: How to Turn Information into Insights by Max Shron (O'Reilly Media, ISBN 978-1449362935), a data scientist, fills in several pieces in the process of creating insights from data. According to the author,
What is missing from most conversations is how important the "soft skills" are for making data useful.
The book provides a framework for defining the problem to be solved, not just "what can we do with this pile of data". In the first chapter, we learn the four parts necessary to scope a problem: context, needs, vision, and outcome, with the catchy acronym CoNVO. The book provides examples of scoping problems from multiple domains such as higher education, public policy, and retail. The subtitle of chapter one is "why before how" and as a business intelligence professional I have often found the "why" missing from the requirements gathering. So many times I've been told "just put this data on a report or dashboard- they know what they want" without a careful investigation of the business problem to be solved. I've been in business intelligence long enough to know that in many cases they really don't know what they want or the tedious requirements gathering of the project management office has choked the life out of any true customer requirement. Regarding needs, the author writes:
Not that the need is never [author's emphasis] something like "the decision makers are lacking in a dashboard," or predictive model, or ranking, or what have you. These are potential solutions, not needs…

So if someone comes to you and says that her company needs a dashboard, you need to dig deeper.
Crafting a vision for what a solved problem looks like then defining the outcome of what will happen after our work is done are two steps that are frequently missing from our projects. I believe defining these two pieces will take us from "Fred wants to see this data on a report or dashboard" to "this is what we need to monitor threats and opportunities that will help us be more successful". We can then create something of lasting value to the organization that can still be useful when Fred is no longer part of the picture.
In subsequent chapters, Mr. Shron then deals with creating evidence, crafting arguments that defend one's analysis, and preparing for objections to our conclusions.
Our evidence is rarely raw data. Raw data needs to be transformed into something else, something more compact, before it can be part of an argument: a graph, a model, a sentence, a map. It is rare that we can get an audience to understand something just from lists of facts.
The final chapter, Putting It Altogether, provides two extended examples, so you can see how the author crafts the context, need, vision and outcome as well as the arguments to defend his analysis. Because I'm a consultant, I wish that the book had one or two pictorial visualizations of the author's methodology and some proposed templates or worksheets for deliverables. But this book puts into words something that I often felt was missing from my own requirements gathering and I'm looking forward to writing my first CoNVO. Analysts and designers will find a lot to like in this book. Read it with a highlighter in hand.
Did I mention that I really love this book?
Disclosure of Material Connection: I received this book free from the publisher. I was not required to write a positive review. The opinions I have expressed are my own. Some of the links in the post above are "affiliate links." This means if you click on the link and purchase the item, I will receive an affiliate commission. Regardless, I only recommend products or services I use personally and believe will add value to my readers.I am disclosing this in accordance with the Federal Trade Commission's 16 CFR, Part 255: "Guides Concerning the Use of Endorsements and Testimonials in Advertising."