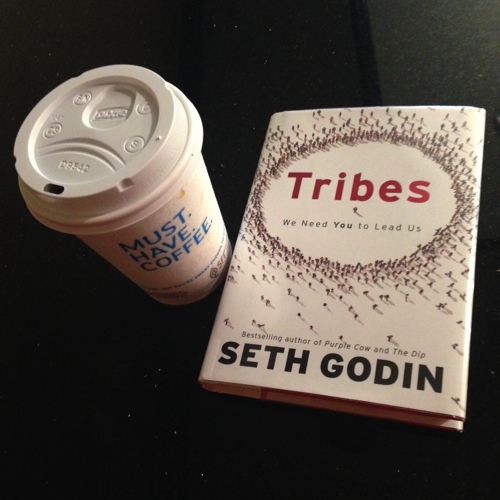 I just finished Tribes (ISBN 978-1591842330), a 160-page book by Seth Godin that you can read on an airplane flight, as I did. A tribe, according to Seth Godin, is "a group of people connected to one another, connected to a leader, and connected to an idea." Tribes aren't something that need to be formed- they already exist. There are tribes in your workplace, in your church, in your volunteer organization. A group needs only two things to be a tribe: a shared interest and a way to communicate.  And with the advent of social media technology, tribes aren't just local. They can have a global scale as people with common interests can "find" each other easily. But what many of these tribes need is a leader, and Mr. Godin makes the argument that the leader should be you (hence the subtitle "We Need You to Lead Us").
The book is descriptive, not prescriptive (no checklists for becoming a tribal leader). But it does include profiles of some interesting people- leaders that Mr. Godin classifies as heretics. These folks aren't as well-known as classic heretics like Steve Jobs, but you can do a Google search on their names and find other articles to read about most of them.
The alternative to being a heretic is being a "sheepwalker". What are you waiting for? Making change is more fun that accepting the status quo.
Go.
Here's Seth Godin's TED talk about tribes.
Disclosure of Material Connection: I borrowed a copy of this book from a public library and did not receive it free from its publisher. Some of the links in the post above are "affiliate links." This means if you click on the link and purchase the item, I will receive an affiliate commission. Regardless, I only recommend products or services I use personally and believe will add value to my readers.I am disclosing this in accordance with the Federal Trade Commission's 16 CFR, Part 255: "Guides Concerning the Use of Endorsements and Testimonials in Advertising."