Are you ready for some barbecue, beer, and business intelligence? I'm heading to the 2015 ASUG SAP Analytics and BusinessObjects User Conference in Austin, Texas along with some of my EV Technologies co-workers, Bonnie Brown, Greg Myers and Eric Vallo. This year I'll present one session about Web Intelligence, one about the universe semantic layer, and two sessions about the BI platform.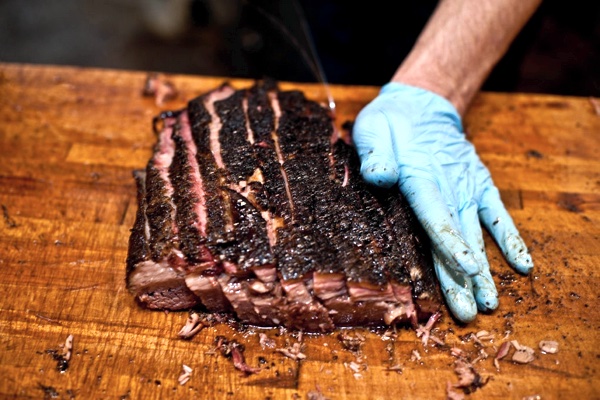 Analytic Storytelling with Web Intelligence by Dallas Marks
Monday, August 31, 2015 | 11:30 AM – 12:30 PM | Session 2825 | Room 15
Reporting track/Web Intelligence sub-track
There's a story in your corporate data, but sometimes it needs an analytic storyteller to bring that story to life. SAP BusinessObjects Web Intelligence 4.0 introduced a new charting engine, several new chart types, and a redesigned workflow for creating charts. These capabilities were extended even further for Web Intelligence 4.1. In this session, learn not only how to use Web Intelligence charts but when to use them by applying best practices for the display of quantitative information on desktops, tablets, and smartphones.
Taking SAP BusinessObjects from Stock to Custom by Dallas Marks
Tuesday, September 1, 2015 | 4:00 PM – 5:00 PM | Session 2824 | Room 18A
BI Platform track/System Sizing & Configuration sub-track
SAP BusinessObjects administrators will learn the secrets of customizing the appearance of the BI Launch Pad for BI 4.0 and BI 4.1. We'll also look at new personalization capabilities in Web Intelligence 4.1. With detailed step-by-step instructions, you'll be able to deliver a tailored information portal that meet user needs without custom coding.
Using the Best Ingredients for the SAP BI Platform by Dallas Marks
Wednesday, September 2, 2015 | 10:15 AM – 11:15 AM | Session 2823 | Room 18A
BI Platform track/System Sizing & Configuration sub-track
Celebrity chefs on television frequently remind their viewers to use the freshest, highest quality ingredients when cooking. SAP analytics professionals who administer the BI platform need to make similar decisions when designing a high-performance BI landscape. In this session, learn how to choose the best ingredients for SAP BusinessObjects BI 4.1. We'll examine the core components of the physical architecture and best practices for each one, including the BI platform, the web application tier, virtualization, the CMS and audit databases, and the input and output file repositories. Whether you manage BI teams at a high level or are a hands-on administrator, you'll leave the session knowing how to make the best decisions for your deployment.
Universe Design: Evolution, Intelligent Design, or Just a Big Mess? by Dallas Marks
Wednesday, September 2, 2015 | 1:30 PM – 2:30 PM | Session 2826 | Room 16B
Universe Design track
Are you new or intermediate universe designer? Or maybe a project manager overseeing the full lifecycle of a BI project? Perhaps a seasoned Crystal Reports or BW developer investigating the benefits of the Business Objects semantic layer? A well-designed universe is the foundation to a successful business intelligence project and satisfied users. Building this foundation begins long before you click on the Information Design Tool application. A combination of evolution and intelligent design, this session presents best practices at each stage of the universe life cycle, including requirements gathering, design, development, testing, deployment, and maintenance. Avoid the big mess and deploy successful implementations now.
Are you planning to attend the ASUG SAP Analytics and BusinessObjects User Conference this year?