Even though SAP customers are just now seeing a glimpse of SAP BusinessObjects BI 4.1 through SAP's customer validation program, a select few customers and partners are getting an early preview of SAP BusinessObjects BI 5.0.
"One of the major goals of BI 5.0 is simplicity," according to April Erste, SAP spokesperson for business analytics. "Our research shows that CIO's are purchasing alternate solutions like QlikView, Tableau, and Tibco Spotfire because those organizations' sales reps show fewer blocks on architecture diagrams. The current BI4 platform contains 19 discrete servers and an even greater number of services within them, which on a Microsoft PowerPoint slide can be perceived as difficult to manage".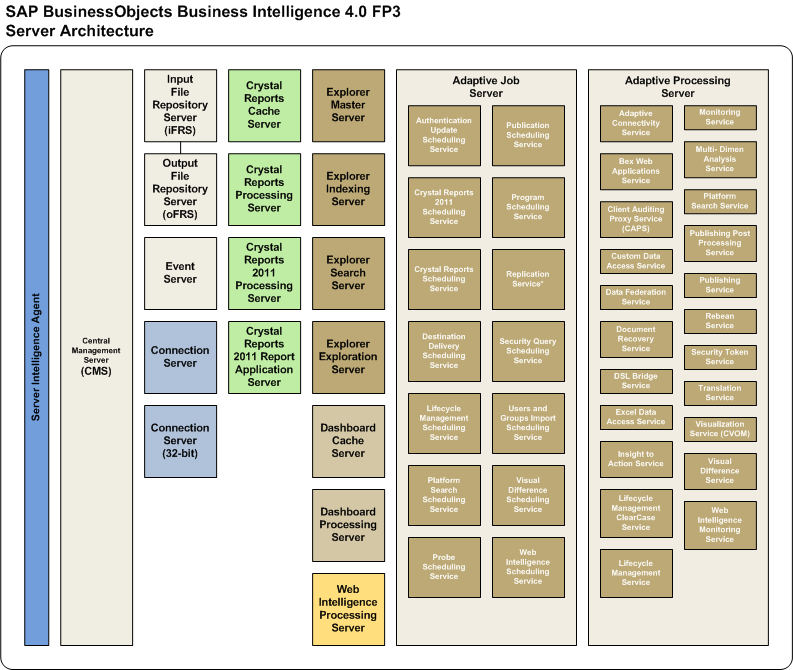 By applying design thinking, SAP has been able to radically simplify the BI platform architecture. Over the past few releases, SAP has been moving functionality from discrete servers to the Adaptive Job Server and Adaptive Processing Server. SAP BusinessObjects BI 5.0 will take this approach to the next level of simplicity, moving all Crystal Reports, Dashboards, Explorer and Web Intelligence processing to those two servers. The BI 5.0 architecture currently in the SAP test labs only has six discrete servers: CMS, Input File Repository Server, Output File Repository Server, Adaptive Job Server, Adaptive Processing Server, and Connection Server.

"BI administrators often complain about splitting and sizing the two adaptive servers," continued Ms. Erste. "However, CIOs really appreciate having a simplified architecture." With BI 4.1 going into general availability later this year and BI 4.2 already planned for 2014, no release date has been set for BI 5.0.