I was recently prompted to update my Adobe Flash player and was greeted by the following propaganda piece.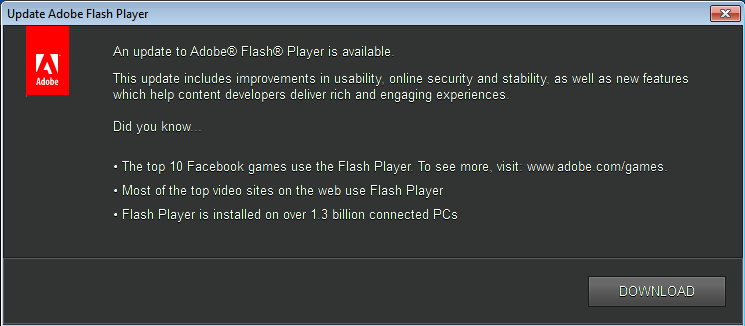 Great messaging from Adobe. You need our frequently insecure and unstable plug-in to play Facebook games and watch videos. No mention of "serious business productivity". Or the fact that the upgrade may break your SAP BusinessObjects Xcelsius dashboards.
So please, for sake of usability, online security and stability, please update your Adobe Flash player. Pretty please? Before the Adobe Flash development team enters a recovery program for self harm.
Anyone up for a game of Farmville?