Brent Schlender and Rick Tetzeli had front-row seats to the career of Steve Jobs. Their new biography, entitled Becoming Steve Jobs (Crown Business, 2015, ISBN 978-0385347402), combines nearly twenty-five years of their personal interview notes with some great photos and new interviews with current and former Apple employees as well as Steve Jobs' widow Laurene Powell Jobs. Brent Schlender interviewed Steve Jobs and Bill Gates in the August 1991 edition of Fortune magazine that I still have on my bookshelf. And Rick Tetzeli has spent many years covering technology for Fast Company.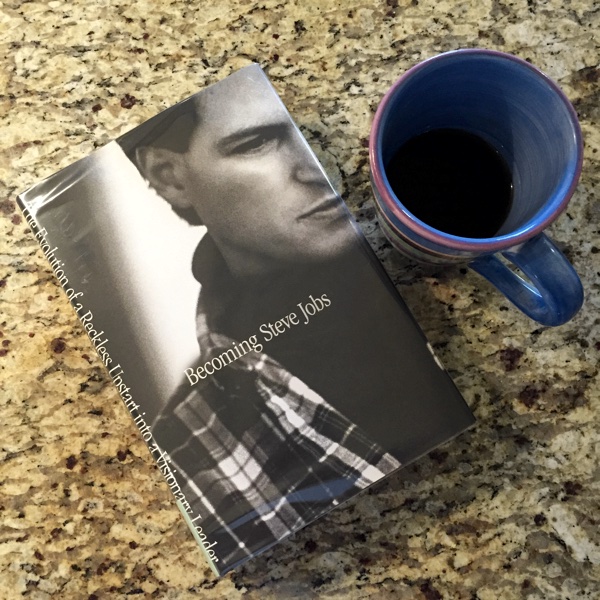 A lot of the media coverage surrounding Becoming Steve Jobs implies "he wasn't so bad," no doubt influenced by the book's subtitle, "The Evolution of a Reckless Upstart into a Visionary Leader".I don't disagree that Walter Isaacson's biography was flawed (see related Daring Fireball article, Walter Isaacson's 'Steve Jobs'). Much of the "growth" narrative from the "wilderness years" at Pixar and NeXT is beautifully captured in Ed Catmull's Creativity, Inc. (see my related book review, Creativity, Inc.) and often cited by the Becoming Steve Jobs authors. Dr. Catmull also contributes to the "growth" narrative from the book's back cover.
After working with Steve for over twenty-five years, I feel this book captures with great insight the growth and complexity of a truly extraordinary person. I hope that it will be recognized as the definitive history.

Ed Catmull, president, Walt Disney and Pixar Animation Studios
So we learn that Steve Jobs had close friends and loved his children, but he's still the guy that illegally parked in handicapped spaces. As a father, I was particularly moved by the CEO trying to stay alive from incurable cancer long enough to attend his son's graduation. As an employee, I was discouraged by a CEO who discarded strong contributors when he determined they outlived their usefulness. But Becoming Steve Jobs displaced several other interesting books on my bedside table. Its 464-page account of a one-of-a-kind Silicon Valley pioneer was impossible to put down.
What did you think about Becoming Steve Jobs?
Disclosure of Material Connection: I borrowed a copy of this book from a public library and did not receive it free from its publisher. Some of the links in the post above are "affiliate links." This means if you click on the link and purchase the item, I will receive an affiliate commission. Regardless, I only recommend products or services I use personally and believe will add value to my readers.I am disclosing this in accordance with the Federal Trade Commission's 16 CFR, Part 255: "Guides Concerning the Use of Endorsements and Testimonials in Advertising."