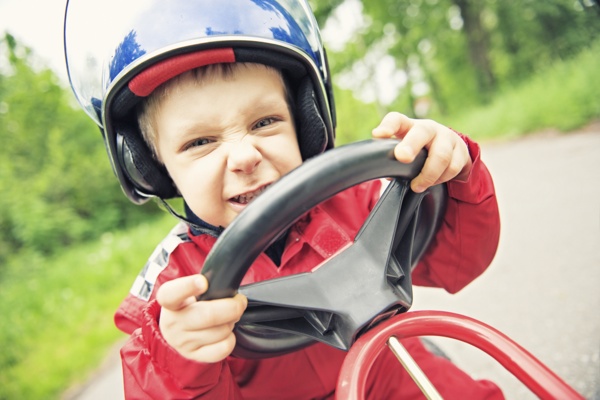 Last week, Fredrik Tunvall, an analyst with Ovum, published some analysis entitled Tableau Goes Beyond Visual Discovery. I'd quote from the article, but apparently Ovum doesn't appreciate that kind of publicity.
No part of this publication may be reproduced, stored in a retrieval system, or transmitted in any form by any means, electronic, mechanical, photocopying, recording, or otherwise, without the prior permission of the publisher, Ovum (an Informa business).
Yikes.
Mr. Tunvall correctly describes the current BI market as having two "factions". On one side are the traditional enterprise BI vendors such as IBM (Cognos), Oracle, SAS and SAP (sorry Microstrategy, no mention for you by Tunvall). On the other side are data discovery vendors like Tableau and Qlik. The conventional wisdom is that data discovery vendors like Tableau are going to have to "brace for impact"- to broaden their offerings to compete effectively with the enterprise BI vendors. While I believe that Tableau and Qlik offerings will continue to gain new capabilities- some of which will encroach further into the enterprise BI space- I do not believe that there is a single- nor traditional- path to "enterprise BI nirvana"  for data discovery vendors to follow to grow in size and influence.
The Impact of Data Discovery on the Enterprise BI Market
There are two key messages from data discovery marketing. First, we know that you really love Microsoft Excel. And second, you're not very fond of your IT department. Even vendors such as SAP have picked up on these two points in their messaging for their own year-old data discovery tool, SAP Lumira (formerly known as SAP Visual Intelligence). Side note- apparently focus groups held a higher opinion of Crystal Reports than BusinessObjects (see ad below)?

Data discovery tools are desktop tools, not the web-based tools that IT departments prefer (hence their aversion to deploying existing desktop tools like SAP Web Intelligence Rich Client and Live Office). The main point about data discovery is that Fred in accounting can get the CFO's corporate card and purchase a single desktop license without IT even knowing about it. Fred first heard about the tool from Susan, an accountant at another local company. The attractiveness of the tool begins long before Fred even launches the program for the first time- it begins with the buying experience. Word spreads at the water cooler that Fred has a cool new tool on his desktop and soon everybody wants their own copy. The data discovery vendors call this their "land and expand" sales strategy (see my related article, Land and Expand). Need to collaborate? Easy, the data discovery vendors also have cloud solutions that can be purchased and deployed, once again without corporate IT. Want to throw a bone to IT? OK, we may have an enterprise product that we can chat about.
While conventional wisdom may show that data discovery vendors need to grow up, or even be acquired by the enterprise vendors, existing users are happy with the status quo. User frustration with the enterprise BI platforms and the IT departments that deploy them is driving the adoption of data discovery tools. But the situation isn't unique to the BI market.
We've already seen a similar scenario play out in the smartphone industry.
The Smartphone Industry
Before 2007, Blackberry was the king of the smartphone market. With it's physical keyboard, secure messaging, and easy-to-use email, Blackberry was beloved by corporate IT and users alike. When the first Apple iPhone went on sale, it was roundly criticized as unsuitable for the enterprise. Steve Ballmer, president of Microsoft with its competing Windows CE smartphone platform (later abandoned for the similarly named but incompatible Windows Phone) had this to say about the first iPhone.
"It doesn't appeal to business customers because it doesn't have a keyboard"

Microsoft CEO Ballmer Laughs at Apple iPhone
Mac Daily News
January 17, 2007
As the iPhone platform matured, Blackberry remained the corporate favorite, but Apple was the upstart preferred by consumers. Today, one of these companies is for sale, the other one is (sometimes) the most valuable company in the world. A recent BusinessWeek interview with senior Apple executives didn't mention Blackberry. Not once. Instead, Apple CEO Tim Cook indicates that there's room for the smartphone market for two different strategies- the one favored by Apple and the one favored by mostly makers of Android devices.
"There's always a large junk part of the market," he says. "We're not in the junk business." The upper end of the industry justifies its higher prices with greater value. "There's a segment of the market that really wants a product that does a lot for them, and I want to compete like crazy for those customers," he says. "I'm not going to lose sleep over that other market, because it's just not who we are. Fortunately, both of these markets are so big, and there's so many people that care and want a great experience from their phone or their tablet, that Apple can have a really good business."

Tim Cook, Apple CEO

Apple Chiefs Discuss Strategy, Market Share—and the New iPhones
Bloomberg BusinessWeek
September 19, 2013
Apple became the dominant enterprise smartphone by adopting enterprise-friendly features but by also providing new capabilities never before seen in a mobile phone. An iPhone is a better smartphone, not a better Blackberry.
The Grocery Industry
We've also seen upstart companies succeed against established competitors in other non-technology industries such as the grocery industry. In the United States, Target has become an established retailer of groceries against the "establishment", primarily Kroger and Walmart. While Target has a small number of Super Target stores that compete in size and scale with similar large formats by Kroger and Walmart, Target's real success has been introducing grocery items to its smaller, traditional department stores (see Target press release Target Completes More Than 100 Store Remodels in March to Expand Fresh Food Selection). These stores only carry 10,000 square feet of groceries compared to the average Kroger store of 67,000 square feet (see Kroger web site). Nobody would suggest that Target is going to eliminate its competitors with a limited selection. But Target has filled its 10,000 square feet with the low-hanging fruit of the grocery industry- milk, bread, and non-perishable items. Target will be successful in increasing the average transaction size and average number of monthly visits from its existing customer base. Over time it will slowly pull away revenue opportunities from its more sizable competitors.
Let's be clear. Target is not trying to match Wal-Mart in food. Target doesn't want to be a grocery supercenter… It's more about convenience than offering a place where a family can do all its weekly grocery shopping, says Howard Davidowitz of Davidowitz & Associates, a retail consulting and investment banking firm in New York.

How Target is gaining on Wal-Mart
MSN Money
November 16, 2011
And consider Whole Foods Market. I was unable to locate statistics about the percentage of their customers that exclusively shop at Whole Foods and forsake the traditional retailers. But notice how Whole Foods Market describes themselves to their shareholders. As you can see from this excerpt from their 2012 annual report, they're creating a successful business in the grocery industry without following the traditional grocery playbook.
Each of our stores is designed to fit the size and configuration of the particular location and to reflect the community in which it is located. We strive to transform food shopping from a chore into a dynamic experience by building and operating stores with a lively, inspirational atmosphere, mission-oriented décor, well-trained team members, an exciting product mix that emphasizes healthy eating and our high quality standards, ever-changing selections, samples, open kitchens, scratch bakeries, hand-stacked produce, and prepared foods stations. We also incorporate many environmentally sustainable aspects into our store design, and many stores have bicycle parking racks and electric vehicle charging stations. Our stores typically include sit-down eating areas, customer comment boards and customer service booths. In addition, some stores offer special services such as chair massage, personal shopping and home delivery. Others offer sit-down wine bars and tap rooms featuring local and/or craft beer and wine, creating a destination for customer gathering. We believe our stores play a unique role as a third place, besides the home and office, where people can gather, interact and learn while at the same time discovering the many joys of eating and sharing food [emphasis mine].
Also, Whole Foods Market, despite efforts at broadening its target audience, isn't the supermarket for everybody. By design.
In selecting store locations, we use an internally developed model to analyze potential sites based on various criteria such as education levels, population density and income levels within certain drive times.
Tableau and Qlik do not need to be the "supermarket for everybody" like existing enterprise BI platforms. Like Target and Whole Foods, they can pick and choose where to focus without taking on the heft of the large tool sets of the enterprise BI vendors.
Conclusion
As we see in the example of Apple, sometimes an innovator disrupts a market and either eliminates (Blackberry) or marginalizes (Microsoft) previously established players. In the example of Target and Whole Foods, we see innovators that create a successful business model that bears some similarity to the established players like Kroger and Walmart but is successful because of their unique differences that the established players cannot or will not embrace.
Am I saying that Tableau and Qlik will wane in influence as customers expect them to behave like established players? No. Am I saying that SAP Lumira has no chance of success against Tableau and Qlik? No. Each of these vendors- even the traditional, enterprise BI vendors- must use its unique capabilities to deliver solutions customers want. In some cases, they'll compete for the same customers. In other cases, they'll find new customers that cannot be reached with traditional products or traditional sales and marketing techniques.
But I'm definitely not saying that Tableau and Qlik have to abandon their unique culture and product offerings and become like "the other guys". If you haven't noticed lately, the established enterprise BI vendors are the ones that have strapped on their crash helmets, not the data discovery vendors.
For Further Reading