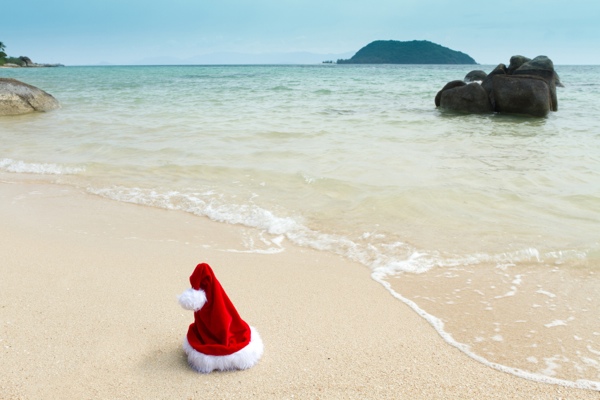 This year, I'll be taking some much-needed vacation between Christmas and New Years. The timing wasn't my first choice, but due to circumstances beyond my control there was no summer vacation this year. Author Scott Burkun says that I'm taking vacation at the worst possible time. And I couldn't agree more.
The week between Christmas and New Years is the worst time to use vacation. It's when everyone else is on holiday, turning even the most stressful workplaces into calm zones of highly independent and low interruption work time. Spending your vacation dollars to avoid a paid vacation in the office, is the worst bet in the vacation world: sometimes it's a forced bet, as family plans force your hand, but it's still a lousy value.

Scott Berkun
When Should You Take Vacation? A Strategy
Early on in my career— while lamenting my junior status and lack of vacation days— I quickly noticed many of the same observations as Mr. Berkun. In most US organizations, senior management- the people in the organization with the most vacation time- disappear at random intervals between the Thanksgiving holiday (the fourth Thursday in November), Christmas (December 25) and New Year's Day. The lack of corporate activity can be further aided by the "year-end IT freeze" that attempts to guarantee system availability for busy holiday shopping or year-end financial closing.
If you're "stuck" at work having a "staycation", make the most of it. Pick a small number of new technical skills to master. Install the latest version of your BI software on a sandbox. Most BI organizations have a number of outstanding tasks that never get done. Now is the perfect time to cross a few off your to-do list (be sure to add these to your list of accomplishments on your upcoming annual performance review). And don't ignore the softer skills. Plan some lunch dates with your immediate co-workers as well as your support teams like system administrators and database administrators. Listen to their war stories as well as the corporate rumors for the upcoming year.
As for me, I'll be enjoying some down-time with my family this week. And planning next summer's vacation!