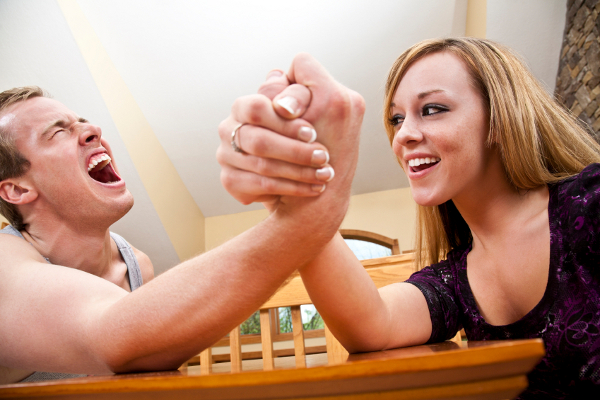 Should you use Crystal Reports?  Or Web Intelligence instead?
These were valid questions in 2004.  But today, Crystal Reports versus Web Intelligence is a false argument.
In 2003, Desktop Intelligence was the only BI tool in the BusinessObjects suite, a try-to-do-everything tool, from highly formatted to ad hoc.
In a similar way, Crystal Reports- prior to the BusinessObjects acquisition of Crystal Decisions- took a similar approach.  Crystal Reports 10 introduced Business Views as the response to the BusinessObjects semantic layer, the universe.  And later in XI R2, Crystal Reports Explorer, an interactive web-based report designer, was introduced as the weak (and post-merger) response to Web Intelligence.
This topic was part of a lively Diversified Semantic Layer podcast in February 2012. Listen to SAP Crystal Reports vs. Web Intelligence part 1 and part 2.

Follow the Diversified Semantic Layer on Twitter
We didn't have a name for it back in 2003, but both vendors were adopting what we can now call the Microsoft Windows 8 approach- the have-it-all approach-  where a single OS is used for both mobile and desktop experiences (see related article, First Impressions of Microsoft Windows 8).
SAP is using an approach similar to Apple's.  Apple has a tailored mobile experience and a tailored desktop experience. But each relies on a common, shared foundation. Just as Apple reuses the fundamental components of its desktop OS under the hood of its mobile OS, SAP has a common semantic layer, a common charting engine (the Visualization/CVOM service), a common portal (BI Launchpad) etc. while accommodating different kinds of users and user experiences. Both Crystal Reports and Web Intelligence support bursting (publications) but to different degrees (Crystal has the upper hand here).
And redundant components are slowly being trimmed from the product portfolio. Crystal Reports Explorer was retired on the XI R2 platform. And although Business Views are still supported in Crystal Reports 2013, it's only to support legacy reports. There's no Business View support in Crystal Reports for Enterprise. Instead, CR4E favors universes created by the Information Design Tool (UNX). The SAP roadmap also articulates that Design Studio is the eventual successor to Dashboards (formerly Xcelsius). Even though neither Crystal Reports with Business Views nor Dashboards have an automated tool akin to the Report Conversion Tool that is used to convert Desktop Intelligence reports into Web Intelligence reports.
So Crystal doesn't have to be good at "everything" anymore.  It can excel at highly formatted reports.  And Web Intelligence doesn't have to be good at "everything" anymore.  It can be easy and interactive. And tools like Analysis, Design Studio, Explorer, and Lumira fit in too. But Crystal Reports and Web Intelligence are still the primary go-to tools, as Raphael Branger describes in his recent article, The Rule of Thumb for SAP BusinessObjects Tool Selection. Raphael describes the unique strengths of both Web Intelligence and Crystal Reports. What was "either/or" when the tools were on two separate vendor teams is now "both/and" under SAP.
In some use cases, both Crystal Reports and Web Intelligence will work equally well. But be open to the idea that in certain scenarios, one will solve the problem better than the other.