I saw the dandelion and I knew hope wasn't lost.
Katniss in The Hunger Games
If you have recently downloaded documentation from the SAP Help Portal, you may have noticed that the newest documents feature an attractive cover with a dandelion blowing in the wind.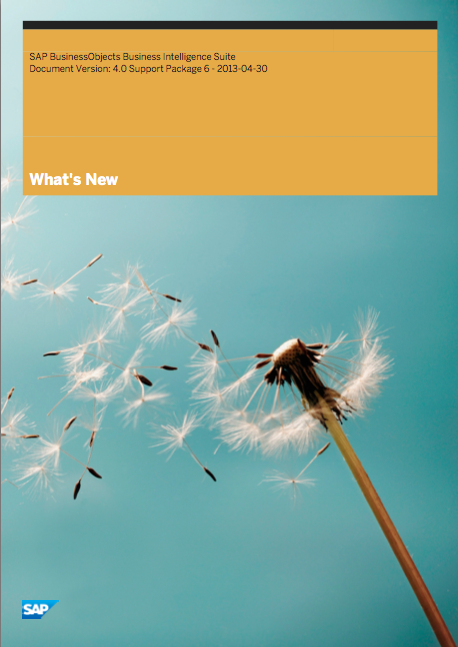 Dandelions are interesting plants, classified on Wikipedia (see related article, Dandelions) as both beneficial and noxious. They have both culinary and medicinal uses. In the popular book, The Hunger Games, the dandelion represents hope.
As a child, I enjoyed blowing dandelion seeds into the wind. But as an adult, I have less favorable impressions. I now spend time, effort, and chemicals to remove dandelions from my lawn.
What are your impressions of dandelions? And why do you think SAP chose one for its cover photograph?