This week, the Wall Street Journal posted a blog with a catchy title about SAP HANA (see Wall Street Journal article, Dell Says SAP's HANA Has 'Scalability Issues'). I imagine that the article was clearly posted above the urinals in the executive mens room at Oracle.
But [Dell CIO] Ms. Karaboutis said during an interview that, "we're not in production yet [because of] some scalability issues." She said HANA may not have been as robust as it needed to be when it was introduced to the market, and while SAP marketed it as being able to parse data from a variety of sources, the system struggled to do that. "That's one of the reasons it took so long to implement," she said, and is "why it's taken so long" for Dell executives to get those needed insights about customers. But she added that she still thinks SAP has "a great product."
What made the article even more entertaining is that Dell is one of the hardware partners for SAP HANA. Maybe the Dell hardware, and not the SAP software, isn't scaling? Hmmm??? Perhaps Dell CIO Andi Karaboutis thought she was speaking off-the-record- a mistake recently made by Barbara Morgan, communications director for the ever-entertaining NYC mayoral candidate Anthony Weiner (see New York Daily News article, Anthony Weiner's spokeswoman trashes intern Olivia Nuzzi in profanity-laced rant).
The Wall Street Journal article clearly got things buzzing at SAP, where Steve Lucas, SAP's president of platform solutions, undoubtedly reached for the blue hotline to the Dell CIO office.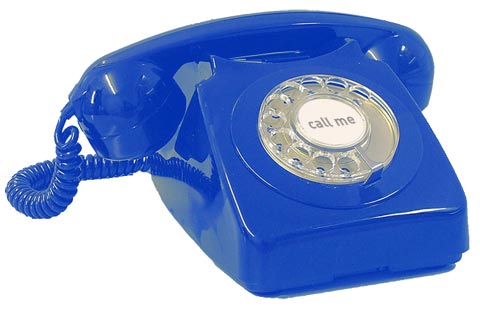 Yesterday, Dell CIO Andi Karaboutis posted  A Look at SAP HANA Inside Dell IT on the Dell web site. Without mentioning the Wall Street Journal article, she addressed the scalability issue with these remarks:
We have architected a model for scaling SAP HANA that we believe will keep pace with the demand of our users in sales operations and services.  To date we've been working in a single-node environment, and we will expand with the new architecture to a multi-node environment which we believe will lead to a successful launch.  We will leverage Dell's recently launched scale-out solutions for our Active Infrastructure platform and rapid deployment services as we conduct these project deployments.
So if one Dell server isn't enough, it doesn't hurt to add a few more.  Wall Street Journal editor Michael Hickens back-pedalled from the "scalability issue" in his original piece (see Wall Street Journal article The Morning Download: 'Scalability Issues' Delayed SAP's HANA at Dell) but still put the blame on SAP and other software vendors for "promising quick and seamless implementations".
 It took six months for Dell Inc . to get HANA, SAP AG 's analytic software platform, running in a production environment, Dell CIO Andi Karaboutis told CIO Journal during an interview. Six months may not seem excessive for getting a large software project up and running, but time, especially for Dell these days, is of the essence.

…

The trouble isn't so much with a six-month runway as with vendors' penchant for promising quick and seamless implementations.

…

It's rarely quite that simple, and vendors would be doing everyone a favor if they owned up to that.
The Wall Street Journal would be doing everyone a favor by avoiding a similar temptation- creating sensational headlines that take a single remark out of context. Andi Karaboutis concluded her blog with the following promise.
These are just a few of the exciting solutions and projects we have going on with SAP.  We look forward to sharing more about partnership at SAP TechEd, Oct. 21-25 in Las Vegas.
No doubt SAP TechEd attendees will be able to grab some cute "Dell Loves SAP HANA" teddy bear swag at the Dell booth.
Follow SAP's Steve Lucas on Twitter
Follow Dell CIO Andi Karaboutis on Twitter
Follow Wall Street Journal editor Michael Hickens on Twitter
You'll excuse me if I don't provide a link to Anthony Weiner's Twitter account
What do you think of Dell's SAP HANA project?