Do the KIND Thing by Daniel Lubetzky describes the ten principles the author has instilled into the culture of KIND Snacks as the organization's founder and CEO. The book also shares the history of KIND Snacks, from its inception to a major player in the healthy snack industry.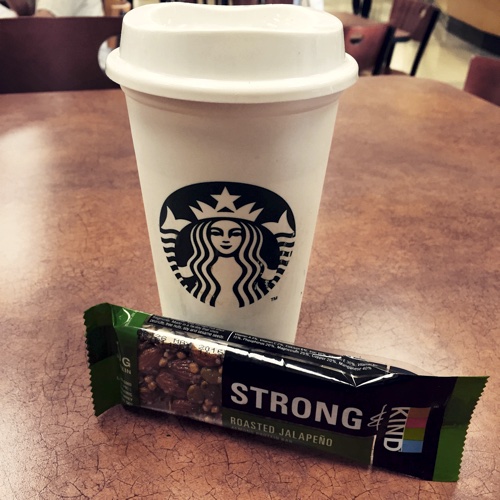 The key principle, and the first one described in the book, is "Thinking with AND". The "AND principle" is about making a choice to use "and" instead of "or". So instead of creating a snack bar that tasted good or one that was healthy, KIND created a snack bar that tasted good "AND" was healthy. KIND has developed a unique product- one made with "ingredients you can see and pronounce", one that uses whole ingredients instead of less expensive ingredients ground into a paste, and one that uses transparent packaging to "show off" the quality of the product. Of course, these once-innovative features are now being copied (with varying degrees of success) by KIND's competitors, anxious to slow the momentum of the young upstart. Not only is the product offering unique, but so is the company culture, inspiring customers to share simple acts of kindness through its KIND Movement and donating a portion of company profits to KIND Causes.
In addition to the "AND principle", the book describes purpose, grit, truth and discipline, keeping it simple, originality, transparency and authenticity, empathy, trust, and ownership and resourcefulness. Mr. Lubetzky openly shares failure just as much as success, making the book both a better "how-to" as well as a more interesting read. The author's success at KIND was prefaced by a decade of struggle at his other venture, PeaceWorks. His "wilderness experience" reminded me of another famous CEO, Steve Jobs, whose experience at Next, Inc. was necessary for him to be successful on his return to Apple.
As we brainstormed about our brand name and mission, we rallied around a concept that could affirm our three anchors of health, taste, and social responsibility: being KIND to your body, KIND to your taste buds, and KIND to your world. Focusing on kindness stemmed from my belief, which I inherited from my parents, that kindness to others can build trust, and ultimately, bridges between people.

Daniel Lubetzky, reflecting on "purpose" in Do The Kind Thing, page 25.
The KIND mission is similar to the mission of a business intelligence competency center (BICC). We strive to be KIND to our business users, KIND to the IT staff that supports us, and KIND to the organization, whose mission we wish to further with actionable business intelligence. These three goals are often at odds with each other and difficult to hold together. In practice, they are frequently joined together with the word "or" instead of "and". The AND principle isn't an easy one, but adhering to it can inspire us to push forward to breakthrough results.
Coincidentally, Disney-Pixar recently launched a trailer for its forthcoming film, The Good Dinosaur, with the taglines "A single moment can change history" and "A single kindness can change everything".
Do the KIND thing for your business intelligence competency center and read this inspiring book. You wouldn't go amiss enjoying a tasty KIND bar as you read.
Disclosure of Material Connection: I borrowed a copy of this book from a public library and did not receive it free from its publisher. Some of the links in the post above are "affiliate links." This means if you click on the link and purchase the item, I will receive an affiliate commission. Regardless, I only recommend products or services I use personally and believe will add value to my readers.I am disclosing this in accordance with the Federal Trade Commission's 16 CFR, Part 255: "Guides Concerning the Use of Endorsements and Testimonials in Advertising."