I spied this fantastic new collection of Woodchuck Cider on an end cap at my local grocery store and just had to snap a photo. It's a variety pack cleverly named the Cluster 'Chuck Variety Pack.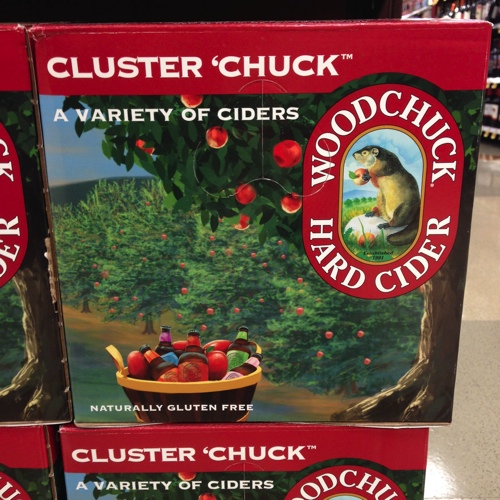 The Woodchuck Cluster 'Chuck Variety Pack is our new cider sampler. Following suit with the rest of our ciders, the pack has a brand new look to go with our brand new Cidery. Our top notch in-house creative team set out to create a design that fit the spirit of our ciders, our local orchard partners, and our home state of Vermont.

From the Woodchuck Cider blog
I had so much fun talking about SAP BusinessObjects CMS clustering and Ben and Jerry's Clusterfluff ice cream (see related article, Don't Fluster the Cluster). A bit of humor can really help bring a dry technical topic to life. The 2014 conference season is now over for me, but I thought somebody out there would see this and be inspired to use it in their own slide decks about CMS clustering. We wouldn't want any SAP BusinessObjects installations to turn into a cluster chuck, would we?
Raising my glass to SAP BusinessObjects administrators everywhere. Skol!