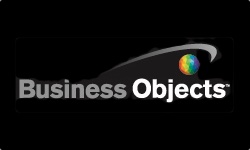 In 1985, Sting stunned the world with Dream of the Blue Turtles, his first solo album after breaking up with The Police. The "hybrid" recording wasn't jazzy enough for jazz purists nor rocky enough for fans of The Police. But his ambitious effort to combine rock-and-roll with jazz musicians Omar Hakim, Darryl Jones, Kenny Kirkland, Branford Marsalis, Dolette McDonald, and Janice Pendarvis yielded several hit singles and insured that Sting would be a relevant artist for the next several decades.
"If You Love Somebody Set Them Free" was the first single released from Dream of the Blue Turtles.
It's clear from current product roadmaps that SAP's hybrid approach to analytics is to place all future analytics innovation into SAP Analytics Cloud while keeping the on-premise BI platform, its universe semantic layer, and its Crystal Reports and Web Intelligence document formats at arms length with reduced levels of future investment. SAP's analytics strategy makes sense if you run most or all of your business with SAP applications, whether it's the on-premise business suite or cloud applications like Ariba, Concur, Fieldglass, and SuccessFactors. The strategy makes less sense the more non-SAP applications power your organization. And as anticipated, the strategy makes the least sense to customers whose only SAP product is the on-premise SAP BusinessObjects BI platform.
But instead of winners and losers, what if SAP's analytics strategy was changed so everyone became a winner? Let's explore some ideas.
Universes Everywhere
In the age of Qlik and Tableau, a third-party market has sprung up to provide universe-based data to non-SAP tools. In a curious arrangement, these vendors have LLC'ed themselves to be annoying to SAP product managers without being financially lucrative enough to attract the interest of SAP's legal department.
No offense to their creators who are fulfilling a market need. But these products should not need to exist. SAP itself should provide the best universe support to both its own analytics tools and beyond – let's call it "Universes Everywhere".
Back in 2014, a BusinessObjects Universe connector mysteriously showed up in Microsoft Power BI (see Microsoft's related article, Power BI Connectivity to SAP BusinessObjects BI Now Generally Available). As mysteriously as it arrived, it then disappeared.
Update May 2016: SAP BO connectivity is no longer available.
With SAP Analytics Cloud restricting the universe to be on-premise, what does SAP have to lose by licensing universe support to Microsoft, Tableau, Qlik, or whoever wants it? Customers would be delighted, probably save for the extra cost of some kind of new BI platform license that legalizes such third-party tool support. Microstrategy adopted a similar approach this year, insuring that its customers are delighted enough to keep licensing Microstrategy's core technology platform while using their data visualization tool of choice. (see related ZDNet article, Enterprise, self-service BI hook up: MicroStrategy releases connectors for Power BI, Tableau, Qlik).
Web Intelligence Explorer
As part of a renewed commitment to the universe semantic layer and innovation specifically targeted to the on-premise BI platform, SAP should commit developers to an updated version of the BI platform (4.3? 5.0?) with a new version of SAP BusinessObjects Explorer – one that does not rely on Adobe Flash- as its centerpiece. Keep in mind that Explorer without a Flash UI already exists – as SAP BusinessObjects Mobile for iOS. The Explorer web client should be written as tightly coupled to Fiori-fied Web Intelligence as architecturally possible and its Flash-based back-end should be ported to the Fiori-fied BI Admin Console that made its debut with SAP BusinessObjects BI 4.2 SP5 (see related article, The Road Unexplored: A Future for SAP BusinessObjects Explorer). SAP customers shouldn't have to look to other vendors to find the next generation of search-based data discovery (see related article, The Road Unexplored: Alternatives to SAP BusinessObjects Explorer).
If SAP Won't Invest It Should Divest
It's perfectly understandable that SAP Analytics Cloud is tightly coupled to SAP's business applications. What's less clear is why perfectly good software used by thousands of customers has to die on the vine rather than succeed on its own terms. Even webOS– originally developed by Palm to compete with Apple's iOS- was given a second life powering LG televisions and appliances. It's even been open sourced (see related Verge article, webOS ready to move beyond TVs, says LG). If universe technology is no longer a strategic fit to SAP, it should be liberated as open source or put up for sale on the open market. SAP acquired BusinessObjects for approximately €5 billion in 2008 (see SAP's press release, SAP to Acquire Business Objects in Friendly Takeover). I'm confident SAP could get a good return on its decade-old investment and create favorable terms to OEM the software from its new owner until its current hybrid BI strategy is fully realized in the cloud.
SAP, if you love your classic BusinessObjects customers, set them free!
Should SAP continue to invest in the universe semantic layer? Should it put the technology up for sale? Or open source it? I would love to hear your thoughts on how ALL of SAP's current analytics customers can have a happy ending.