Last week was a sad week. I helped a customer retire SAP BusinessObjects Explorer as part of their BI 4.2 upgrade. SAP will continue to "support" Explorer until Adobe retires Flash in December 2020 (see related Adobe announcement, Flash and the Future of Interactive Content). But for this particular customer, the application never saw widespread use and was therefore easy to retire. Uninstalling the application is easy enough, but it leaves behind some evidence.
First, there's a placeholder on the BI Launch Pad's application menu.

Also, there's a placeholder icon under My Applications.
Fortunately, SAP has provided a solution in SAP KB 1756172, an SDK script that will remove offending entries from your CMS database. With the obligatory warning to "make sure to have backed up your CMS repository database before proceeding," the KB article provides clear instructions on how to install and run the script, which generated the following output.

Delete ClientAction Launch Explorer
Number of objects found: 2
Deleted object 3431952 at:Fri Apr 13 11:39:34 PDT 2018
Object Name: BusinessObjects_ClientAction_Launch_ExplorerApplication_dfo.xml
Object Type: DeploymentFile
Deleted object 3431953 at:Fri Apr 13 11:39:34 PDT 2018
Object Name: Launch_ExplorerApplication
Object Type: ClientAction
With the offending InfoObjects removed from the CMS, the applications menu no longer shows a placeholder for Explorer.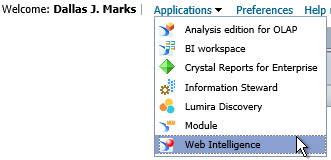 Nor is there a placeholder icon under My Applications.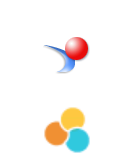 Nor is there a satisfactory replacement for Explorer, four years after it was announced that Lumira would provide a solution (see related SAP Blog, Run Simple: Convergence of the SAP BusinessObjects BI Product Portfolio). Now we look forward to some kind of Explorer solution with SAP Analytics Cloud, possibly at the upcoming SAPPHIRE 2018 event. However, at present, the lack of an SAP alternative remains a significant issue for SAP customers with large investments in Explorer.
But we've discussed that already (see related article, The Road Unexplored: A Future for SAP BusinessObjects Explorer).
References
SAP KB 1756172 – BI 4: ???dummy.action.Launch_ExplorerApplication.display.name??? displayed after Explorer Uninstall
SAP KB 2288760 – After uninstalling SAP BusinessObjects Explorer from the BO server, Explorer Application, Servers and Service Categories are still displayed in the CMC.