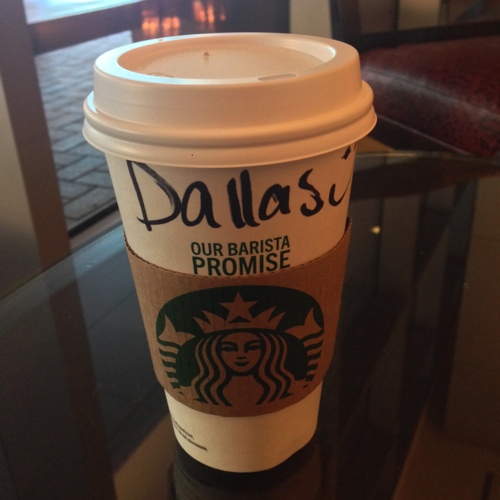 Last week, Starbucks launched its first global ad campaign, "Meet Me at Starbucks". Shot over a 24-hour period in 40 Starbucks stores across 28 countries, it reminds me of Apple's "shot around the world in one day" commercial, 1.24.14. The 30-second and 60-second spots cull footage from longer documentaries that you can watch on Starbuck's special "Meet Me" web site. The ads illuminate the human interactions that occur daily at the "third place" Starbucks creates between our "first place" of home and our "second place" of work.
In my recent ASUG presentation, Secrets of a Business Intelligence Barista, I made the case for integrating the Starbucks customer experience into our Business Intelligence Competency Centers.
The business intelligence competency center is a third place between the cubicle and corporate IT that provides a collaborative environment to solve business challenges and align execution to organizational strategy.
I'm a realist- "Meet Me at the Business Intelligence Competency Center" isn't going to generate the same emotional response that Starbucks has achieved with their new campaign. But I'm also an idealist. Solving business problems with data? That's something that can be life-changing for the people we serve.
Some of our business intelligence consumers are gregarious. Some are cantankerous. But as you begin your week today, look beyond the crisis of the moment. Look beyond the technology. Take a moment to make the human connection.
What's your reaction to Starbucks' new campaign?