SAP Lumira, Designer Edition: The Comprehensive Guide (ISBN 978-1-4932-1616-1) is a thoroughly revised book about the software formerly known as SAP Design Studio. After writing two editions of the SAP Design Studio book, authors Dwain Chang, Xavier Hacking, and Jeroen van der A have delivered a solid third update for Lumira 2.0.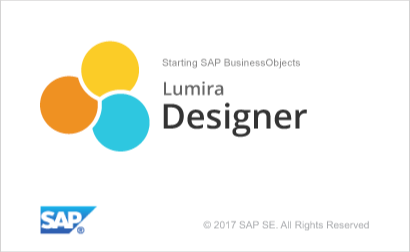 SAP Lumira Designer is currently the preferred dashboarding and web applications tool in the SAP analytics portfolio, superceding both SAP Dashboards and SAP BEx Web Application Designer. SAP plans to continue to enhance the tool in the short term, as SAP Analytics Cloud will be introducing its own application design capabilities in 2019.
The book is both a reference guide to the product but also includes several step-by-step examples (which can also be downloaded from the SAP Press web site). It assumes no previous knowledge of SAP Lumira Designer or its predecessor, SAP Design Studio, so it's a great resource for people like me who's previous dashboard design experience is with SAP Dashboards (Xcelsius). While the CSS and JavaScript used by SAP Lumira Designer may be unfamiliar to SAP Dashboard developers, they'll be very familiar to anyone with a traditional web design background. Those folks will no doubt appreciate the chapters on using the SDK to extend the product functionality.
Whether your organization has been using SAP Design Studio for several years or just started looking at SAP Lumira in 2018, this solid and comprehensive guide will help your organization be successful with SAP Lumira Designer.
Disclosure of Material Connection: I received this book free from the publisher. I was not required to write a positive review. The opinions I have expressed are my own. Some of the links in the post above are "affiliate links." This means if you click on the link and purchase the item, I will receive an affiliate commission. Regardless, I only recommend products or services I use personally and believe will add value to my readers.I am disclosing this in accordance with the Federal Trade Commission's 16 CFR, Part 255: "Guides Concerning the Use of Endorsements and Testimonials in Advertising."