Or "How I fared after the July 2018 Twitter purge".
Twitter made news last week by purging locked accounts.
Two of the biggest losers were Twitter's most famous user, President Trump, who saw roughly 400,000 of his 53.4 million followers vanish, and Barack Obama, who bid farewell to more than 2 million.

USA Today article, July 12, 2018
President Trump lost less than 1% of his followers. Former president Barack Obama lost nearly 2%.
Curious to see how my own Twitter account fared after the purge, I turned to my Twitter analytics page. I was surprised to learn that I actually gained a modest number of followers over the past 28 days.

As you can see, I gained 7 followers during the past 4 weeks.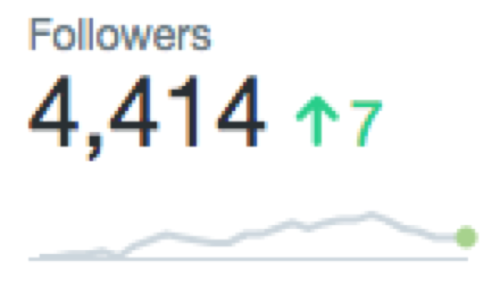 Aside from a very active US president, Twitter doesn't seem the busy news source that it used to be, especially for analytics news. I've noticed that more and more people are interacting with me and my blog from LinkedIn, not Twitter.
You can keep up with my analytics antics on your favorite social network, assuming that it's either Facebook, LinkedIn, or Twitter.
You can also keep in touch on the SAP Community.
Finally, you can support this site by making purchases through one of its Amazon links, like this one.
What kinds of social media are you still using? Did you survive the most recent Twitter purge? Wherever you are, thank you for following me along my analytics journey!