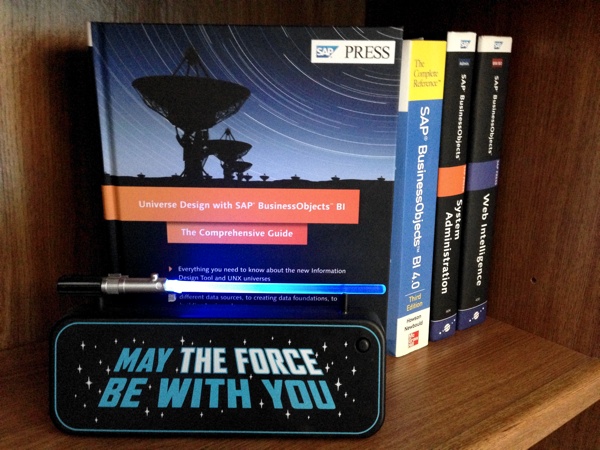 With the introduction of SAP BusinessObjects BI 4.0, SAP introduced a new semantic layer format (UNX) and a new design tool, the Information Design Tool. Now SAP Press has released a comprehensive 724-page guide, Universe Design with SAP BusinessObjects BI (SAP Press, ISBN 978-1592299010), written by three of some of the best minds at SAP to help organizations get the most from the Information Design Tool. Unlike its predecessor, the Universe Design Tool, which had a monolithic file format (UNV), the Information Design Tool breaks a universe into three distinct components: the connection, the data foundation and the business layer. As you might expect, this guide devotes entire chapters to each of these components. Additional chapters bring clarity to new features unfamiliar to users of the classic Universe Design Tool  such as team project features and multi-source data foundations. Organizations that use SAP applications to run their business will appreciate a chapter devoted to connecting to SAP ERP, SAP Netweaver BW, and SAP HANA, with detailed explanations of when to create universes versus using direct connectivity with Business Intelligence Consumer Services, or BICS.
Experienced universe designers will find the final chapter, Comparing the Universe Design Tool and Information Design Tool, extremely helpful in understanding the differences and similarities between the two tools. I remember feeling very inadequate the first time I opened the Information Design Tool. The user interface is a radical departure from the legacy Universe Design Tool. However, both tools create universes. Once I realized that designers must still cope with contexts, fan traps, and chasm traps, it didn't seem quite so daunting.
The book is well-illustrated, which alone makes the book worth the purchase price, as the free product documentation on the SAP Help Portal is nearly devoid of any illustrations or screen shots. And although I really appreciate blog readers who click on my Amazon affiliate links
, you'll probably want to purchase the book directly from SAP Press and take advantage of the DRM-free electronic formats. With Adobe PDF, ePub and Mobi, you'll be able to read this book (and many other SAP Press titles) just about anywhere on just about any device.
The UNX universe and the Information Design Tool are the future of SAP's business intelligence platform. BI teams should start using it for new projects as well as considering when and how to convert older classic universes. BI managers would do well to equip their teams with this book and universe designers should ask for permission to expense it.
Disclosure of Material Connection: I received this book free from the publisher. I was not required to write a positive review. The opinions I have expressed are my own. Some of the links in the post above are "affiliate links." This means if you click on the link and purchase the item, I will receive an affiliate commission. Regardless, I only recommend products or services I use personally and believe will add value to my readers.I am disclosing this in accordance with the Federal Trade Commission's 16 CFR, Part 255: "Guides Concerning the Use of Endorsements and Testimonials in Advertising."