Last October, I rushed out to the Castleton Best Buy in Indianapolis during Windows 8 launch weekend to snag a copy of Microsoft Windows 8 Professional.  My experience confirms the troubles that both Best Buy and Microsoft are having.
The Purchase
I walked directly to the computer department and was greeted by a pleasant Best Buy employee who looked dazed and confused when I asked about Windows 8.  He walked me over to the software department, where there was a large display of empty Windows 8 boxes. Still puzzled, he asked several of his coworkers where the Windows 8 software was located. After several minutes of confusion, they told me to go to the customer service desk, where the real Windows 8 software boxes were locked into "the cage". Although all of the Best Buy staff were friendly and the initial employee stayed with me until I found what I needed, I found it curious that they apparently did not have any kind of team meeting in anticipation of the Windows 8 launch.
The Installation
When I got the software home, I found the installation process to be quick and painless on my one-year-old Dell Inspiron N5010, an inexpensive Intel Core i3 laptop that I upgraded to 8 GB RAM. I opted to keep all of my existing applications, although I may yet do a total reinstall to clear up some ongoing DLL issues left over from Windows 7.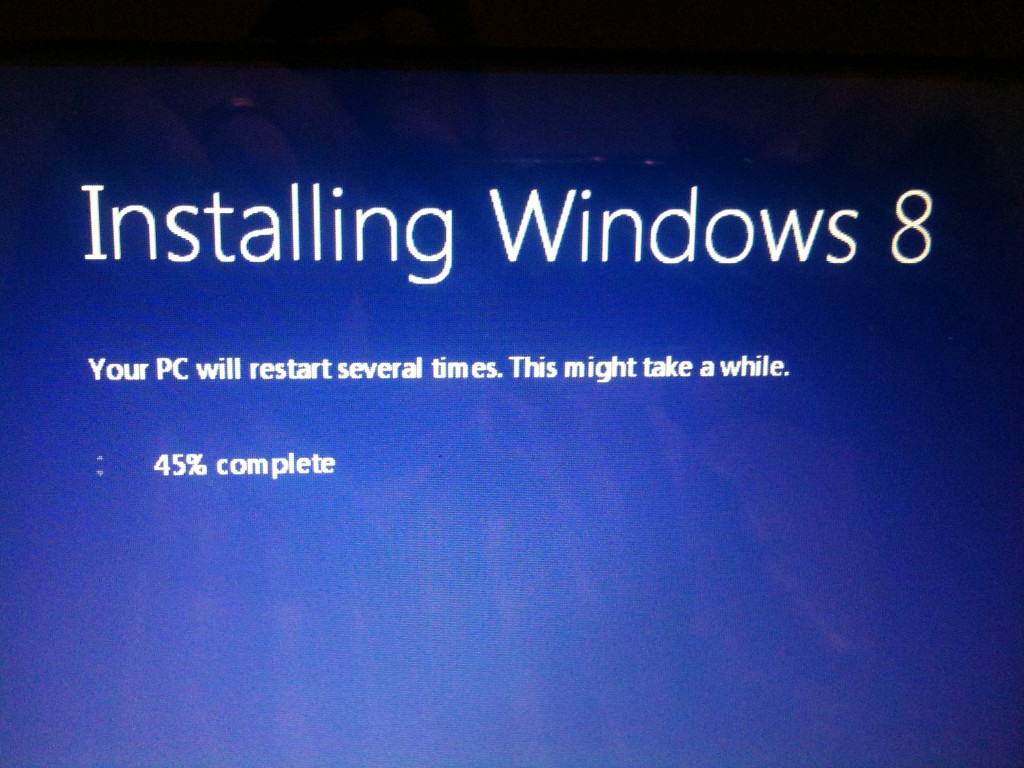 Mission accomplished!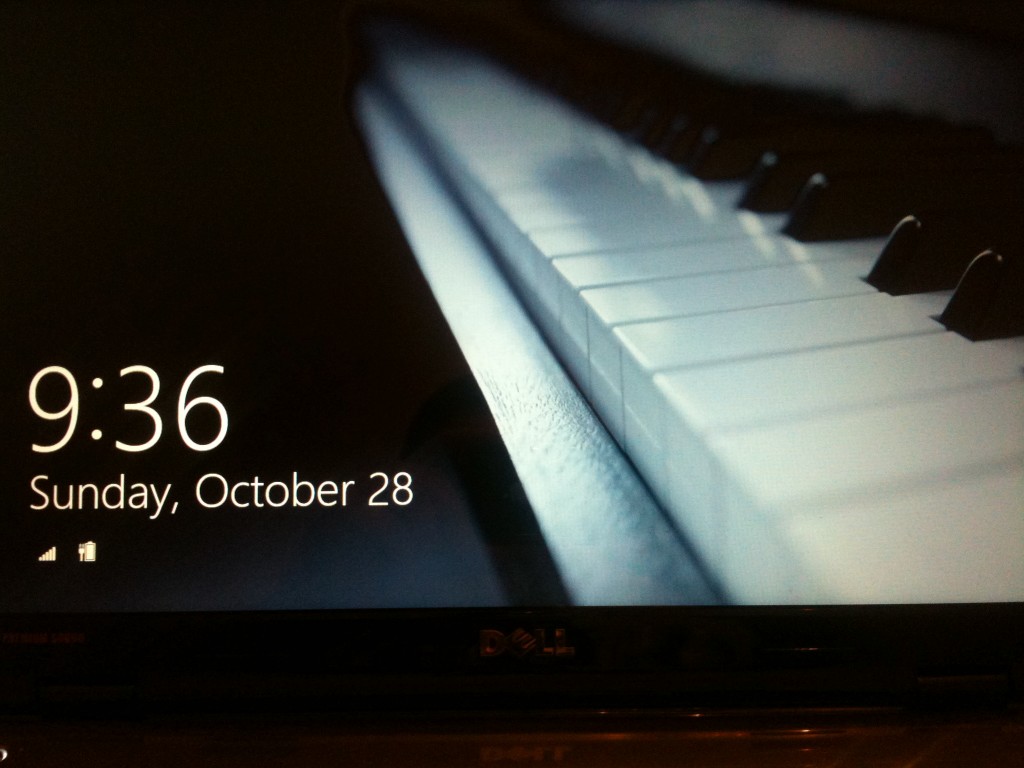 The Windows 8 Experience
I must say that after a few months of casual use, I'm still confused by Windows 8.  I just don't get it. My Dell Inspiron N5010 does not have a touchscreen, but I doubt that having one would change my perceptions. Although a Core i3 hardly qualifies as a workhorse, I'm very disappointed by the overall system performance compared to Windows 7. And I'm disappointed by leading technology columnists like Walt Mossberg making excuses if you're PC is over a year old (see his Wall Street Journal article, Windows 8: Not for Old-at-Heart PCs). It seems that the mainstream technology press is going out of its way to say nice things about Windows 8 and reluctant to offend anyone at Microsoft. Apple would be crucified if they shipped a MacOS that didn't work well on "older" Macs.
Brian Boyko, a professional writer & corporate filmmaker, has created a 24-minute video about Microsoft Windows 8 that's worth your time. His core theme is "Windows 8 is unusable" and he reviews the new operating system with humor and a few naughty words. He analyzes the Windows 8 using four key user interface themes of control, conveyance, continuity and context.
[ youtube http://www.youtube.com/watch?v=WTYet-qf1jo ]
Jean-Louis Gassée asks an insightful question on Monday Note (see Apple Can Finish What Microsoft's Sinofsky Started).
Was it Ballmer's idea or Sinofsky's?
After being quite impressed with Windows 7, I can't help but think that Windows 8 is the son of Microsoft Vista. I predict that we'll see a Windows 8.5 or Windows 9 released later in 2013 that attempts to perform damage control. Before Apple pulls John Hodgman and Justin Long out of retirement.
UPDATE: There will be no Windows 8.5 or Windows 9 but instead Windows 10 will be released sometime in 2015.
Want another perspective? Read SAP Mentor Derek Loranca's article, Windows 8 Impressions… and why I went back to Windows 7.
UPDATE (10/03/2014): Updated with Windows 10, the version of Windows that will follow Windows 8.1.
What are your thoughts about Microsoft Windows 8?