The 2012 ASUG SAP BusinessObjects User Conference is coming to the Walt Disney World Swan and Dolphin Resort this September 10-13, 2012. I will be there to present two breakout sessions and participate in a panel discussion with Greg Myers, Jamie Oswald, and Eric Vallo from the Diversified Semantic Layer. Here are the details.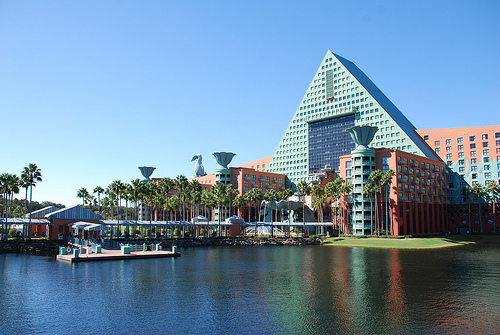 Secrets of a Business Intelligence Barista
Session 0701
September 10, 2012, 10:00 AM – 11:00 AM
Trends and Strategy (Learning, Competency Center, Future Trends, Roadmaps)
Much has been written about creating a Business Intelligence Competency Center or Center of Excellence. But many BI organizations struggle to move beyond IT's traditional "utility company" method of delivering services and instead become a customer-focused organization. In this session, we'll investigate BICC best practices of building a team that is both business savvy as well as tech savvy while looking to the neighborhood coffee shop for inspiration. You'll be better prepared to build better BI solutions "from the grounds up" by putting the right business intelligence tools on the menu, providing both instant (self-service) and barista (IT supported) offerings, rewarding your best customers, and giving passionate customer support. No green apron required.
Delivering Personalized and Secure Business Intelligence
Session 1213
September 12, 2012, 10:30 AM – 11:30 AM
Content Area: Semantic Layer (Information Design Tool, Universe Designer)
Do you need to tailor semantic layer security to specific users or groups within your organization? Attend this session to learn about security profiles in the new Information Design Tool in SAP BusinessObjects Business Intelligence 4.0 (BI4.0). Understand how security profiles can control objects, rows, query types, and connections. See live demonstrations of each type of restriction and the effect they have on end users' interactive experience.
SAP BusinessObjects Business Intelligence 4.0: How to Make the Magic Happen
A panel discussion with Dallas Marks, Greg Myers, Jamie Oswald, and Eric Vallo
Session 0509
September 11, 2012, 2:45 PM – 3:45 PM
Content Area: Security/Administration/Platform/Infrastructure (BI Platform, BusinessObjects Enterprise, Virtualization/Lifecycle Mgmt.)
Organizations are beginning to work the migration to SAP BusinessObjects Business Intelligence 4.0 into forecasts and project plans. Let the regulars at the Diversified Semantic Layer Podcast Network tackle your questions in an open discussion setting.
With new releases like Feature Pack 3/Support Pack 4, new products like SAP Visual Intelligence, and continued innovation in mobile business intelligence, this year's conference will be loaded with great content.  I hope to see you there.
Are you attending the 2012 ASUG SAP BusinessObjects User Conference?