Have you heard this song before?
How many of you people out there
Been hurt in some kind of love affair
And how many times do you swear that you'll never love [an analytics vendor] again?

How many lonely, sleepless nights
How many lies, how many fights
And why would you want to put yourself through all that again?
Lyrics from Sting's 1999 hit Brand New Day? Or the pitch from that Tableau salesperson that keeps calling? No matter.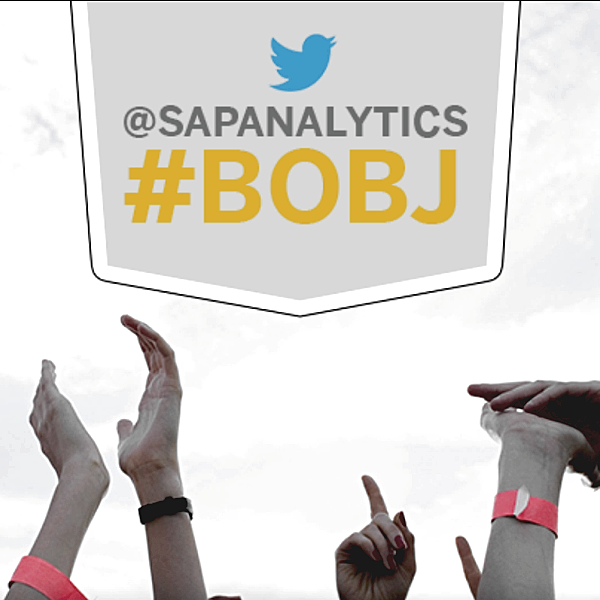 Today is April 22, the big day that the BusinessObjects twitter feed transforms into SAP Analytics (see related SCN article, @BusinessObjects Twitter Handle Changing to @SAPAnalytics on April 22. Sure, you can still tweet about BusinessObjects and use the #BOBJ hashtag, but clearly the times are a-changin'.
Twitter isn't the only place where SAP's BusinessObjects brand is no longer to be found. The signs hanging from trade show ceilings were pulled down a couple of years ago (see related article, Whistling Past the Brand Graveyard with BusinessObjects). The BusinessObjects brand was booted from the menus of the SAP Service Marketplace and removed from Enterprise Information Management (EIM) products like Data Services last year (read Understanding the Recent Branding Changes for Analytics Solutions from SAP from the SAP Analytics Blog). And if you've installed the latest Support Pack 5 for SAP BusinessObjects Business Intelligence 4.0, you've undoubtedly noticed that the BusinessObjects brand has been removed from the Windows Start menu.
Due to their popularity and familiarity, some brands continue to live- even after an acquisition. You can still find Jif peanut butter and Folgers coffee in United States supermarkets even though those brands were acquired by Smuckers several years ago. But you can no longer take a ValuJet flight to Florida for your summer holiday. It seems like Crystal Reports is here to stay, although SAP- like the BusinessObjects company it acquired in 2008- still struggles with how to apply the "Crystal" brand to other products. And don't even think about touching NetWeaver's brand!
BusinessObjects is an unusual brand because it both describes a software company that no longer exists as well as a product that still does. If you assume BusinessObjects is merely a company name, it makes total sense that customers should embrace the idea that SAP is now the company that provides their software. However, if you assume BusinessObjects is a product name, phasing it out becomes more complicated.
At the organizations that I consult with, "SAP" isn't just a vendor. It's shorthand for "the system that runs our company". It's "what we enter data into". In contrast, BusinessObjects is "our reporting platform" or "our BI tool". It's "what we get data out of". It even has cute pet names like "BO" and "BOB-J". See the difference? As a consultant, I follow SAP's branding moves closely- it's part of my job. But what about the millions of users who only have a casual relationship with the BI platform? If the SAP brand is applied to everything, which words- that can be repeated in polite company- will these casual business users use to refer to the SAP analytics suite while distinguishing it from the business suite?
Regardless of the branding strategy or its coherence, that is the question that I hope SAP's product marketing professionals will ponder. Preferably over a hot cup of Smuckers coffee.
Related Articles
What future do you see for the BusinessObjects brand? Will it be dumped next month at SAP SAPPHIRE for the upcoming BI 4.1 release? Dropped whenever BI 5.0 arrives? Or live on but in a limited role?