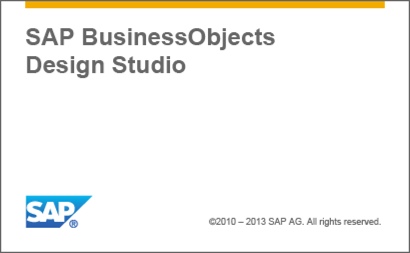 Over two years ago, SAP unveiled their roadmap and strategy for dashboards (see related article, The Future of SAP Dashboards). Today, in 2014, many SAP BusinessObjects customers have committed to a two-prong strategy of continuing to support legacy Xcelsius/Dashboards while looking for opportunities to begin using SAP BusinessObjects Design Studio, the successor to both SAP BusinessObjects Dashboards and SAP BEx Web Application Designer (WAD). In some cases, it still makes sense to prefer Dashboards over Design Studio for new projects due to the maturity gap between the products.
Still feel #DesignStudio will need time before it can become a user-friendly interface like #Xcelsius was #askSAP

— Ahmed Sherif (@TheAhmedSherif) September 9, 2014
Practically speaking, the two-prong strategy means that many BI administrators are installing the Design Studio components as part of their new SAP BusinessObjects BI 4.x deployments. SAP releases new versions of Design Studio approximately every six months. The current version is 1.3 and version 1.4 is expected in November 2014.
The Design Studio client app opens with an attractive welcome screen featuring a breathtaking mountaintop vista.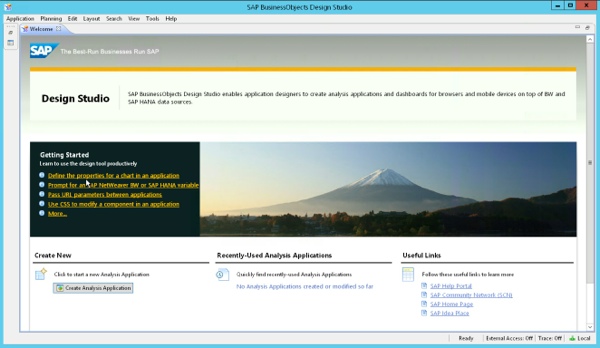 Although there's a "Getting Started" section on the welcome screen for developers, there isn't one for BI administrators, so here is some guidance. Design Studio, like SAP BusinessObjects Explorer, is not integrated out-of-the-box with the BI platform and has both web-tier components and server components, as shown in the installation screen below.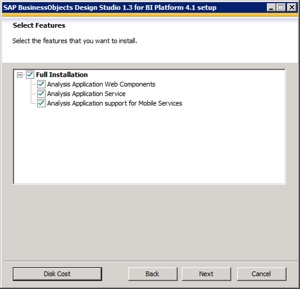 Ideally, these Design Studio server components would be integrated into the BI 4.x platform (see related article, Please Integrate the Integrated Enterprise BI Platform). But they aren't, so plan ahead and put specific line items in your BI 4.x project plans for Design Studio installation and configuration tasks. The additional time required to install the server components can really add up, particularly if you have a lot of nodes in your BI 4.x deployment.
Installing Design Studio Before You're Ready
In theory, proactively getting your BI 4.x platform ready for Design Studio seems like a best practice. I've done it for several customers. Unfortunately, in many cases you'll spend extra hours installing a version of Design Studio that's obsolete before your developers are able to use it for meaningful projects. This means that you'll spend even more time later uninstalling the old version of Design Studio server components before installing newer ones.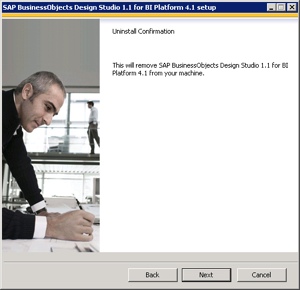 Installing Design Studio When You're Ready
Instead of budgeting hours for Design Studio in your BI 4.x upgrade project, place them instead in your first funded Design Studio development project. In this way, you're guaranteed not to waste effort deploying a version of Design Studio that's obsolete before you begin using it. The planning phase of a Design Studio project is also a good time to either apply the latest patch for your BI 4.x platform's current Support Pack level or move up to a higher Support Pack level entirely.
In the meantime, install Design Studio on a sandbox server that isn't part of your normal Development->Test->Production software development life cycle (SDLC). A sandbox environment is also a recommended place to test BI 4.x patches before committing them to the environments you use daily. You'll be able to satisfy the needs of curious developers who want to begin learning Design Studio and conducting functionality bake-offs between Dashboards and Design Studio. New version of the BI 4.x platform or Design Studio server components? No problem. There's only one server to upgrade.
Conclusion
If they aren't already, your developers should definitely be putting Design Studio to the test (see Chris Greer's related article, Is Xcelsius the new Deski? Die, Deski, Die!, on the EV Technologies blog). Give them some quality playtime in the sandbox. But until you're truly ready with a funded project, don't over-design your BI 4.x environment.
Other Perspectives on SAP Design Studio
What is your experience with Design Studio? Creating new dashboards or porting existing ones from Xcelsius/Dashboards?