In May 2015, I went to SAP's office in Paris with Eric Vallo, EV Technologies' Chief Architect. While our antics were pretty lame when compared to Harold and Kumar, Bill and Ted, or even Jamie and Clint, we had both a productive and poetic visit to one of the great European cities. SAP is a global software company, which I saw first hand. Paris is the original home of BusinessObjects prior to its acquisition by SAP in 2008. It's presently the current home for the Web Intelligence and semantic layer teams but the BI platform, Crystal Reports, Design Studio, Lumira, and other BI tools are developed elsewhere.
Christian Ah-Soon was our gracious host and we got to see Saurabh Abhyankar, Olivier Duvelleroy, Timo Elliott, Ian Mayor, and so many other great SAP employees in their native habit. They had all just recently relocated from multiple locations around Paris into SAP's new office building, the Tour SAP.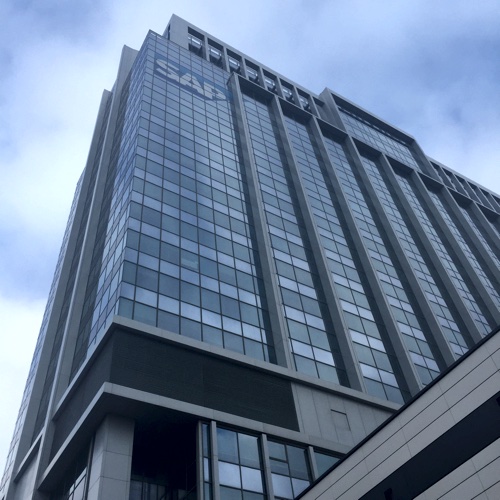 EV Technologies' core product, Sherlock for the BI platform, relies on many SDK's including those for Web Intelligence and the semantic layer, so it's great to have a face-to-face dialog about what is coming next. We learned about SAP BusinessObjects BI 4.1 Support Pack 6, which was released on June 15, 2015. And (shhh!) we learned about SAP BusinessObjects BI 4.2 and its groundbreaking features like [censored] and [censored]. I'd like to share more about [censored] but most of the visit was covered by non-disclosure agreements.
Below is the view from the Tour SAP's 19th floor. How can you not do your best work with a view like that?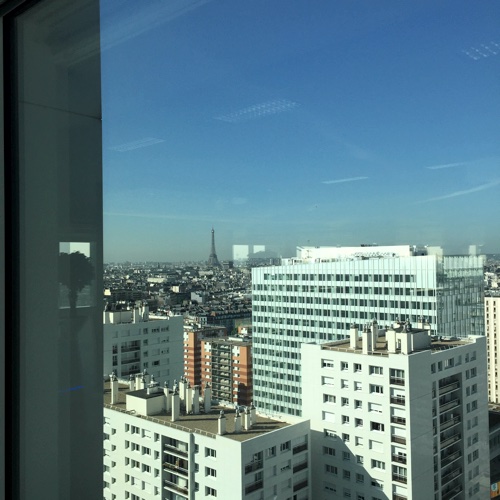 Here's the Tour Eiffel up close and personal, although not nearly as breathtaking as the photos Timo Elliott takes for his Instagram feed.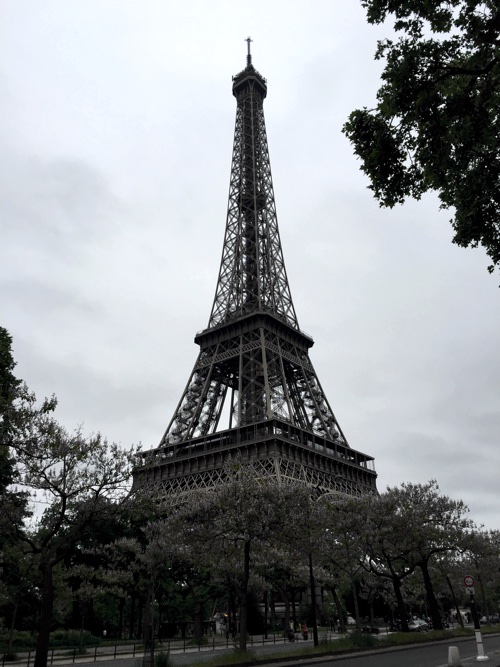 The highlight of the trip wasn't Web Intelligence 4.2. Instead, it was getting to meet my social media mate Andrew Fox in person for the first time. In Paris. Below, you can see The Man Who Could Walk Through Walls along with the man himself, The Man Who Could Board a London Train for Paris.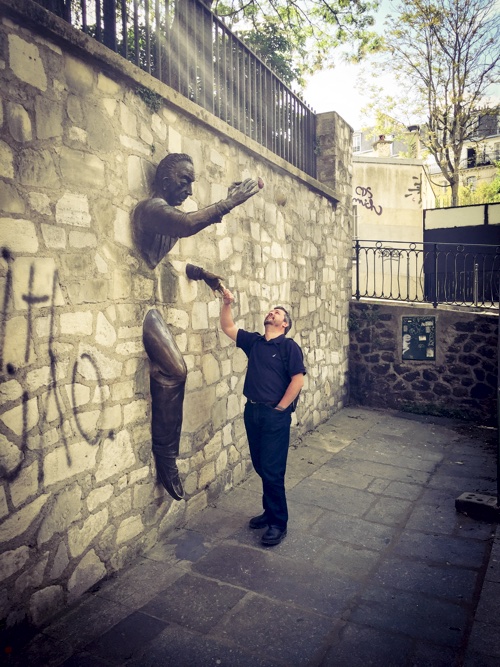 We enjoyed some obligatory pâté and l'escargot before cutting into a fantastic Côte de Boeuf and pomme de terre Lyonnaise. And a nice bottle of Burgundy.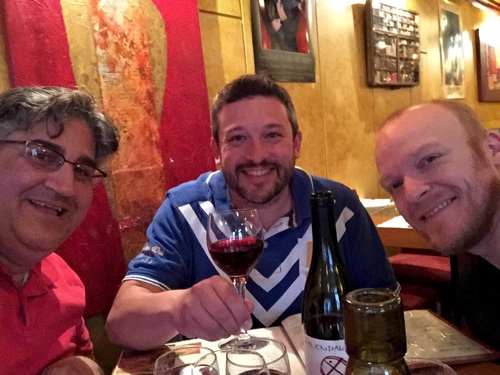 It was a great trip- my first to anywhere besides the United States or Canada. You can check out some of my other photos on Flickr.
The SAP team is excited about the new Web Intelligence and semantic layer features now available in BI 4.1 SP6 and coming soon in BI 4.2. And I am too.