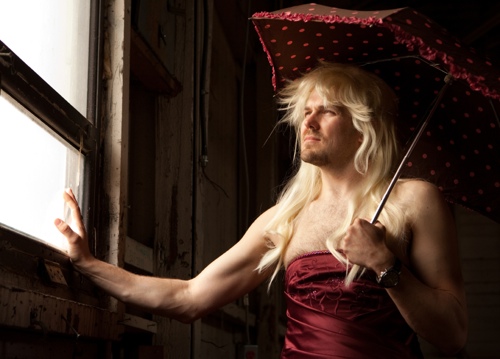 A few weeks ago, I received a personal invitation from Steve Lucas to attend SAP TechEd and d-code in Las Vegas.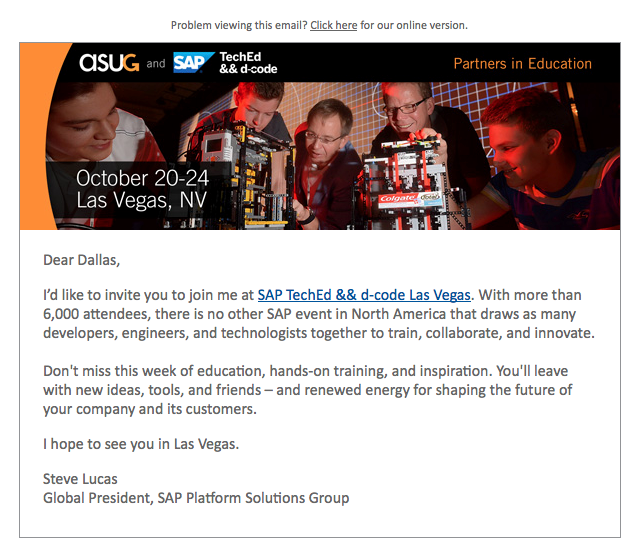 Oh, I know it was just an email marketing campaign. But I really felt like Steve was speaking directly to me as I read his message. Immediately after SAP's acquisition of BusinessObjects, I heard second-hand that it wasn't the best venue to get information about SAP analytics. But the situation has improved over the years. And besides, it's an opportunity to catch up with old friends.
Not only did I not see Mark Bradbourne last year, but I also missed the opportunity to meet Josh Fletcher, who flew over from Australia to present at the conference. This year, Andrew Fox from itelligence UK is presenting about SAP Lumira at this year's TechEd. Most of the sessions are led by SAP employees, so it's a real honor to get selected to present.
I've never met Josh or Andrew in person, but I've met them through social media and consider them friends (UPDATE: I got to meet Andrew Fox in Paris in May 2015). And great sources of information for professional growth (see related article, What Does the Fox Say).
I'm still not really sure what goes on at SAP TechEd, other than copious amounts of alcohol consumption. But the SAP TechEd && dcode web site insists that there is lots of technical education. Someday I hope to be invited to SAP TechEd as a technology blogger and cover the event with a journalist's perspective. I'd like to see what it's all about and share the story with my readers, many of which probably never get to go either. But for now, SAP TechEd is a fraternity I cannot pledge into.
And that makes me sad.
SAP TechEd && dcode is happening later this month in Las Vegas, Nevada. Are you going to SAP TechEd? Be sure to introduce yourself to Andrew Fox and get his autograph on one of the limited edition itelligence UK "I heard what the Fox said at SAP TechEd" t-shirts. And tell him that Dallas says "hello".