Carmine Gallo is a communications coach that has helped executives from leading organizations improve their presentation skills. In his latest book, Talk Like TED (St. Martin's Press, ISBN 978-1250041128), Mr. Gallo unpacks the keys to success behind some of the most downloaded TED presentations. TED is a non-profit that stands for Technology, Education, and Design and organizes an annual conference where speakers have just 18 minutes to share "Ideas Worth Spreading".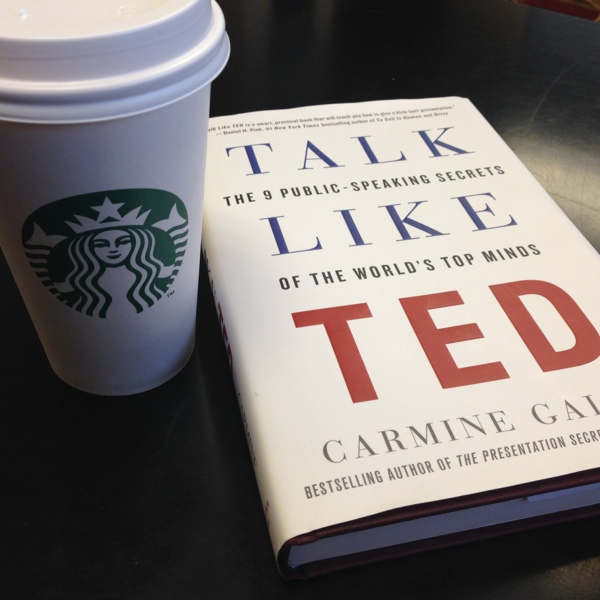 As with one of his previous books, The Presentation Secrets of Steve Jobs, much of the material can be viewed on Netflix, YouTube or the TED web site. Watching a presentation while reading Mr. Gallo's analysis is helpful, especially when learning how to better use one's voice or body language to be a more effective speaker. Although TED talks organize the book's structure, Mr. Gallo skillfully weaves in stories from his consulting work and expert interviews from scientists who study human learning.
It's highly unlikely that I'll be invited to speak at a TED event. But I intend to learn everything I can from those who do.
For More Information
Disclosure of Material Connection: I purchased this book and did not receive it free from its publisher. Some of the links in the post above are "affiliate links." This means if you click on the link and purchase the item, I will receive an affiliate commission. Regardless, I only recommend products or services I use personally and believe will add value to my readers.I am disclosing this in accordance with the Federal Trade Commission's 16 CFR, Part 255: "Guides Concerning the Use of Endorsements and Testimonials in Advertising."