Last month, I took a light-hearted look at the future of the SAP BusinessObjects Business Intelligence platform (see related article, A Glimpse of SAP BusinessObjects BI 5.0). This month, I'd like to make some serious predictions about what the next major iteration of SAP's BI platform will look like. There's no public roadmap or timetable for the next major release. SAP is putting the final touches on BI 4.1– which should go into General Availability (GA) later this year. And SAP is already making noises about BI 4.2 coming in 2014.
But it's fun to dream. Let's begin!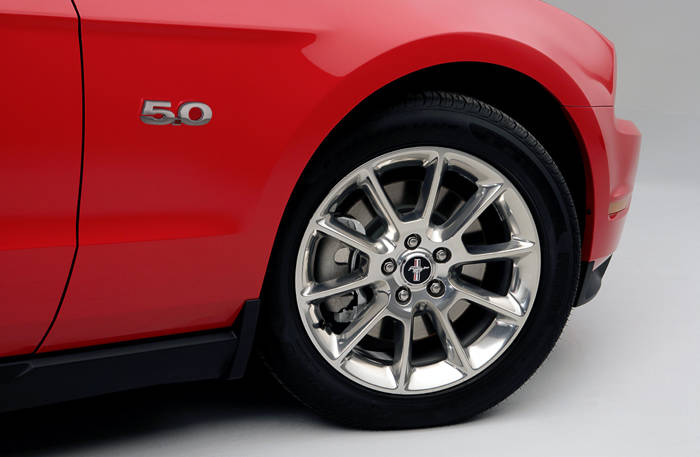 64-bit Client Tools
I predict that the first broad theme of the BI 5.0 release will be fully 64-bit code. With the server platform already mostly (but not entirely) 64-bit, I predict that BI 5.0 will be the first release of SAP's BI suite to not include 32-bit client tools. By the time BI 5.0 arrives, 32-bit Windows XP will be officially retired and most corporate desktops will be running modern 64-bit operating systems.
SAP hasn't made any official announcements, but to get to a 64-bit-only world, we'll need a transition period where client tools are, like SAP Lumira (formerly SAP Visual Intelligence), offered in both 32-bit and 64-bit editions. SAP Data Services already offers its design tools in both 32-bit and 64-bit flavors. SAP Lumira was exclusively 64-bit when introduced, but enough customers balked so SAP responded with a 32-bit edition (SAP Visual Intelligence 1.07 in December 2012). For Not So Big Data, I guess.
Some of the existing 32-bit client tools, such as Crystal Reports 2011/2013, have already been classified as "legacy," meaning that SAP will use the transition to 64-bit to leave these tools in the cyber dustbin of history. Here are some of the side-effects of a 64-bit-only future.
The End of Desktop Intelligence (finally)
While SAP BusinessObjects Business Intelligence 4.0 marked the formal end of Desktop Intelligence, this year's BI 4.1 will mark the formal return of Desktop Intelligence. Sort of (see related article, Desktop Intelligence – Back for a Limited Time). But as Desktop Intelligence is a 32-bit client, it will not find a home in the brave new world of BI 5.0. Unless SAP reconsiders my Desktop Intelligence fantasy (see related article, Hell Freezes Over).
The End of Crystal Reports 2011/2013 and Business View Manager
As part of the BI 4.0 launch, SAP introduced Crystal Reports for Enterprise, a fresh start for Crystal Reports based on the Eclipse platform. Although a feature gap presently exists between Crystal Reports 2011 (soon to be Crystal Reports 2013) and Crystal Reports for Enterprise, the gap will be largely closed. Expect Crystal Reports for Enterprise 5.0 to be the only edition of Crystal Reports compatible with the BI 5.0 suite. And goodbye Business View Manager (and therefore Business Views). It was fun while it lasted.
The End of Xcelsius
With the road map for SAP Dashboards paving a freeway to Design Studio (see related articles, The Future of SAP Dashboards and Between an Xcelsius Rock and a Dashboard Design Hard Place), expect Dashboards (formerly known as Xcelsius) to not be part of the BI 5.0 suite. Buried next to it will be Live Office (we're hearing rumors of Live Office functionality moving to Analysis for Microsoft Office) and Query as a Web Service (QaaWS).
The End of the (Classic) Universe
Although it's entirely possible that BEx will be the only supported semantic layer in BI 5.0 (just kidding), it's more likely that the classic UNV universe will be retired in favor of the UNX universe. The current Universe Design Tool (formerly known as Designer) is 32-bit code that will not be transitioning to 64-bit. Expect this one to be as controversial as the retirement of Desktop Intelligence, with the current UNX generating Information Design Tool widely perceived as immature in comparison to its 32-bit UNV generating ancestor.
Plug-In Free Browsing
I predict that the second broad theme of the BI 5.0 suite will be plug-in free browsing, largely based on HTML 5. Not only will this move be good news for desktops, it will help SAP further its "Mobile First" strategy for analytics.
The End of Adobe Flash
I predict that BI 5.0 will be the first version of the platform to completely eliminate Adobe Flash. I killed off the 32-bit Xcelsius/Dashboards tool in the previous section. The other major component relying on Adobe Flash is the data discovery tool known as Explorer. While the upcoming Explorer 4.1 architecture will largely be unchanged from the current 4.0, expect Explorer to either gradually or abruptly end its dependence on Adobe Flash (see related article, Family Planning).
The End of Java
I predict that BI 5.0 will be the first version of the platform to eliminate both ActiveX and Java plug-ins. While Crystal Reports on the BI 4.0 platform still offers ActiveX and Java-based viewers in addition to HTML, expect them to be retired in favor of an HTML 5 approach. Similarly, Web Intelligence 4.0 offers both a Web and a "Rich Internet Application" (aka Java) edition. Unfortunately, the Rich Internet Application offers robust functionality compared to its "Poor Internet Application" web-based cousin (see related article, The Other Web Intelligence Feature Gap). But expect this to change. With Tableau having recently introduced mobile and web authoring in Tableau 8 (see related article, Tableau 8 Roadshow), perhaps we'll see similar functionality in Visual Intelligence- and hopefully Web Intelligence- long before BI 5.0 arrives.
Not Your Father's BW
I predict that the third broad theme of BI 5.0 will be a reimagined Business Warehouse that fully embraces technology from both SAP HANA and SAP Sybase (for the latter, see SAP Mentor Clint Vosloo's related SCN article, SAP's big play in the EDW Space – But does any-one know about it?). Unlike traditional BusinessObjects customers who are told that all of their favorite toys are being taken away, BW customers are reassuringly told that "BW isn't going anywhere". BW may not be going anywhere, but it will be going faster.
As SAP HANA matures we'll see it transform from one of many possible database foundations for BW to the premier database foundation for BW. SAP HANA is also moving from simply a database server to a robust application server. Read this excerpt from Thomas Jung's recent article about SAP HANA Extended Application Services,
The core concept of SAP HANA Extended Application Services is to embed a full featured application server, web server, and development environment within the SAP HANA appliance itself. However this isn't just another piece of software installed on the same hardware as SAP HANA; instead SAP has decided to truly integrate this new application services functionality directly into the deepest parts of the SAP HANA database itself, giving it an opportunity for performance and access to SAP HANA differentiating features that no other application server has.
So it's likely that SAP HANA DNA will show up in the BI 5.0 platform in places that we don't expect it today.
The Road Ahead
If these predictions are correct, a lot of legacy code will be pruned from the SAP BI platform.  Could SAP BI 5.0 be the lean and fast Snow Leopard edition I've been waiting for (see related article, SAP BusinessObjects Snow Leopard Edition)? We must wait and see.
What are your thoughts about a future BI 5.0 platform?