Happy Third Birthday, SAP BusinessObjects BI 4.0! You came into the world on September 16, 2011, after a lengthy gestation. We've made a lot of memories together, from your birth to taking your first steps. Potty training took a bit longer than expected, but we eventually got there with your BI 4.1 release. And I've mostly gotten over that time you pooped in the bathtub. As the parent of three children, I'm familiar with children moving from "baby" to "toddler" to "preschooler". Software doesn't mature in the same way as human children. But just like with humans, some things that were expected, manageable or even "cute" in earlier years become wearisome after three years. So I'd like to mention ten things that I hope you'll work on before your fourth birthday.
10. Group Hierarchy tree control with "too many objects"
We're thankful that after three years, the "too many objects" error is largely solved in the BI Launch Pad (see related article, Too Many Objects in Your BI Launch Pad). I realize that BI Launch Pad users outnumber Central Management Console users. But any administrator with a large BI installation knows how tedious it is to live without a decent tree control.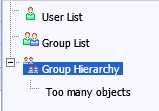 9. User search feature in CMC
There are a lot of user attributes beyond just title and description. And I'd like to search any of them, thank you. Isn't this just a few extra lines of code?

8. Server search feature in CMC
Although most servers are appropriately named, sometimes they just aren't. Please make it easier to find a server by type (Adaptive Processing Server, Crystal Reports Cache Server) regardless of what somebody else decided to name it.

7. SAP BusinessObjects Design Studio server installation
If Design Studio is the future of SAP dashboards, then please take the time to integrate the required server features directly into the BI platform. The separate (and frequently changing) server components are a huge barrier to adoption (see related articles, Please Integrate the Integrated BI Platform and Over Designing BI Architecture for Design Studio).

6. SAP BusinessObjects Explorer administration
We've suffered through poor SAP BusinessObjects Explorer administration since Explorer debuted as Polestar on the XI R2 platform. As you fold Explorer functionality into Lumira, please fold its administrative tasks into the Central Management Console (see related article, Family Planning).

5. Web Intelligence panel preference
Thankfully you provide a script, setGroupPreferences (see SAP KB 1659566 or SAP KB 1816617), but even simpler would be the ability to set the default Web Intelligence report panel via the CMC. But even better would be retiring the Java report panel in favor of a single kick-a__ HTML 5 panel. Which leads us to number 4.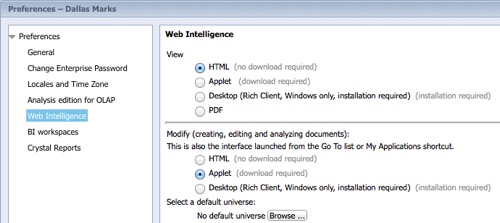 4. Web Intelligence Java Report Panel
Who can forget WebiJavaGeddon (see related article, Never Let a Serious Crisis Go to Waste)?  I've logged hundreds of hours in the Web Intelligence Java Report Panel. But with security and performance concerns, it's time to move on to a plug-in free future (see related article, Is it Time for Caffeine-Free Web Intelligence).

3. Monitoring
Monitoring was a big marquee feature of the BI 4.0 launch. It's a great first step, but it's time to show us a more mature second generation of this important feature. Oh, and the Adobe Flash interface needs to go (see related article, Adobe Flash- Dying but not Dead Just Yet).

2. Promotion Management/Lifecycle Management
Everyone thought the Import Wizard was evil. Until it went away. Like monitoring, this was a marquee feature of the BI 4.0 and rightly so. Also like monitoring, it re-appeared in BI 4.1 largely unchanged.
Mr. Gorbachev, tear down this #SAP #BI41 Promotion Management! http://t.co/2d28KM5PyB

— Dallas Marks (@DallasMarks) September 19, 2014
While we're appreciative of the many stability improvements made post-BI 4.1, it's time for you to show us the next generation of promotion management (see related article, Do I Feel Lucky? Musings on Promotion Management). We'd also be grateful if the user interface was more consistent with the rest of the CMC and eliminated the tiny bit of Adobe Flash that it contains (see related article, Adobe Flash- Dying but not Dead Just Yet).

1. Platform Search
There are over 80 articles in the SAP knowledge base about platform search. Most of them highlight a design flaw or document a workaround, which isn't terribly flattering. Given that platform search is often the first feature a new user will try, it's time to put away the duct tape and introduce the next generation of platform search to the SAP BI platform.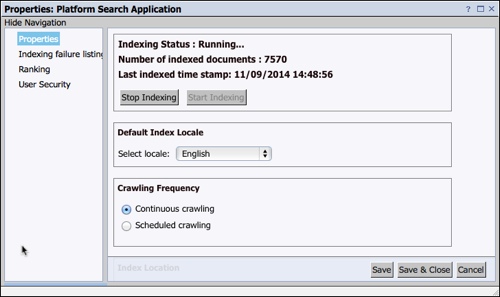 Make a wish, blow out the candles, and enjoy some well-deserved cake. But I hope you'll take these things to heart over the next year.
What are your thoughts after three years of the SAP BI4 platform?